What do mobile, metrics, and exit essentials all have in common? They were the hot topics of our recent Enterprise 2.0 Roundtable where 35 of our CEOs and executives joined us in New York City. We had the pleasure of hearing from the experts: Needham SaaS Analyst, Scott Berg; CEO of Fishbowl, Dev Ganesan; CEO of Tracx, Rick Rudman; and CEO of Archive Systems, Gordon Rapkin. Needless to say, the event was super informative and highly interactive. In case you missed it, following are important trends and take-aways any CEO can learn from: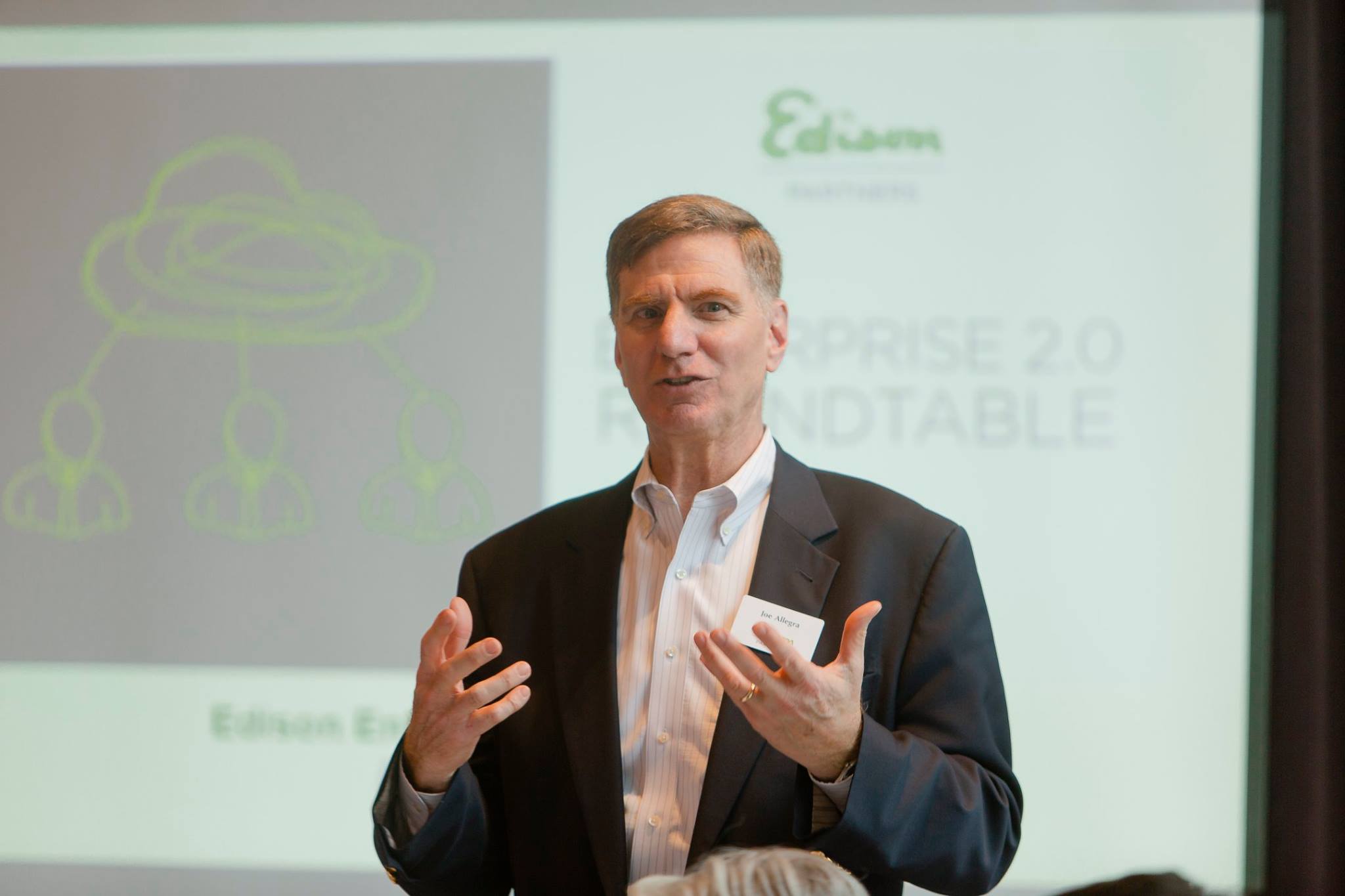 What Does the Future Hold for Mobile?
Scott addressed mobility trends, enterprise versus consumer focused, and "What CIOs are thinking now." He noted that the biggest adopters of mobile to-date include HR and sales and marketing functions; both in report form and also dashboards to manage the business.
Here's what the future holds according to Needham:
Vendors offer better ROI versus internally developed – Cloud delivery models are powering this.
The use of device agnostic technologies to meet BYOD (HTML5 vs. iOS, Android, etc…)
Field service use of mobile is gaining steam – On demand training, services desk applications.
Retail is the next big category; Healthcare to follow – Inventory usage both in warehouse and on floor (Scandit), POS, and for Logistics.
Scott views the future of mobility as: heading to more outside apps developed for the enterprise versus internally developed apps, mobile usage to drive the shift from content consumption to content creation, and categories like retail and healthcare pushing to adopt mobile in greater numbers.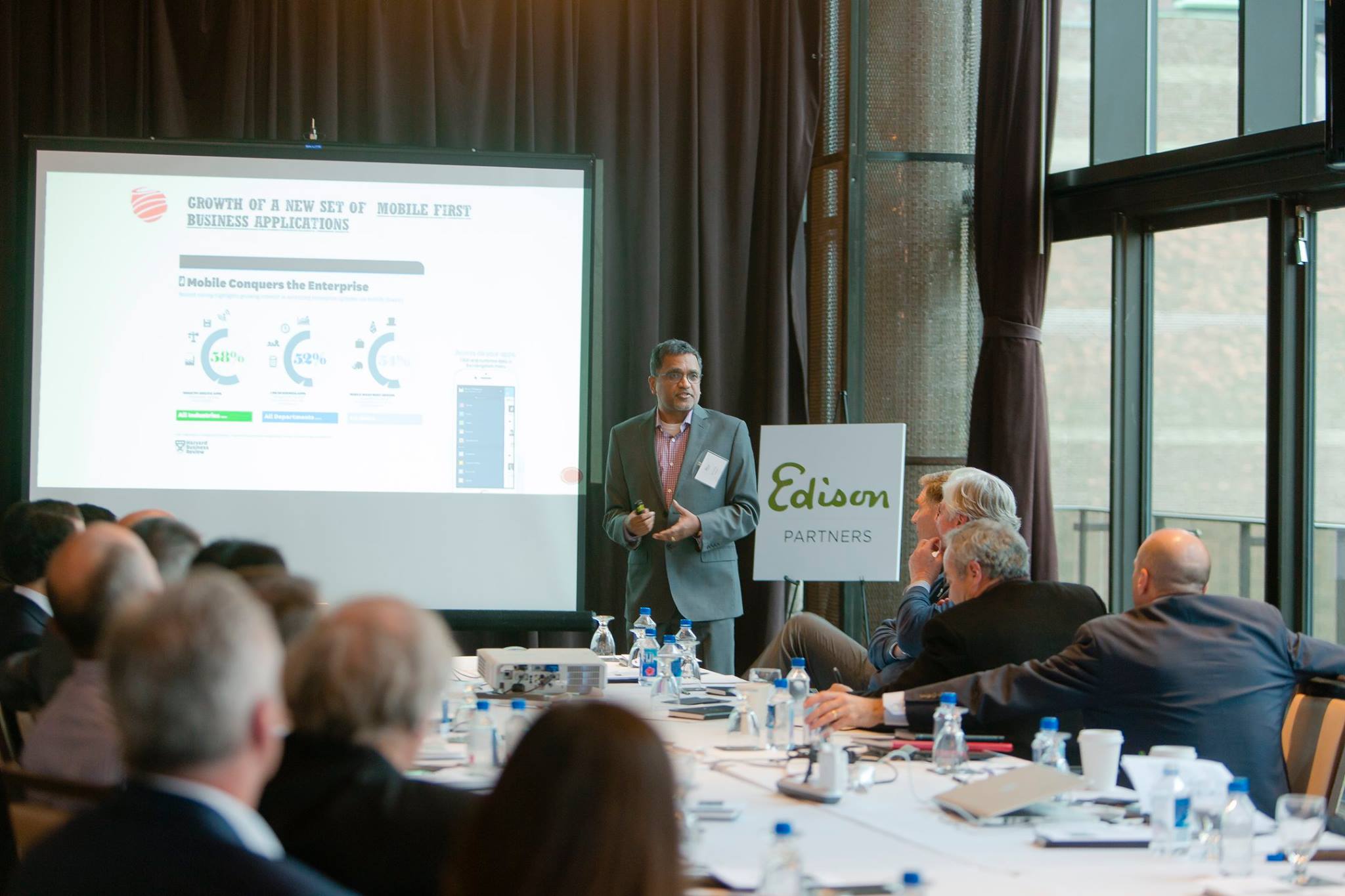 The Shift to Mobile First is Huge for Enterprise Software Companies
Did you know?
58% of enterprises surveyed in a recent HBS poll have deployed mobile-first industry specific apps in their business.
52% have deployed HR, Finance, and CRM apps.
And 54% report the driving factor is that executives need to access information while mobile.
In Fishbowl's business, they have deployed a platform to allow their over 250 restaurant and retail clients to engage with the end consumer in a mobile-first location aware environment, promoting personalized engagement and 1:1 marketing. The key take-away here was that mobility is super-important in the enterprise and companies need to go mobile to engage with their customers on their mobile devices.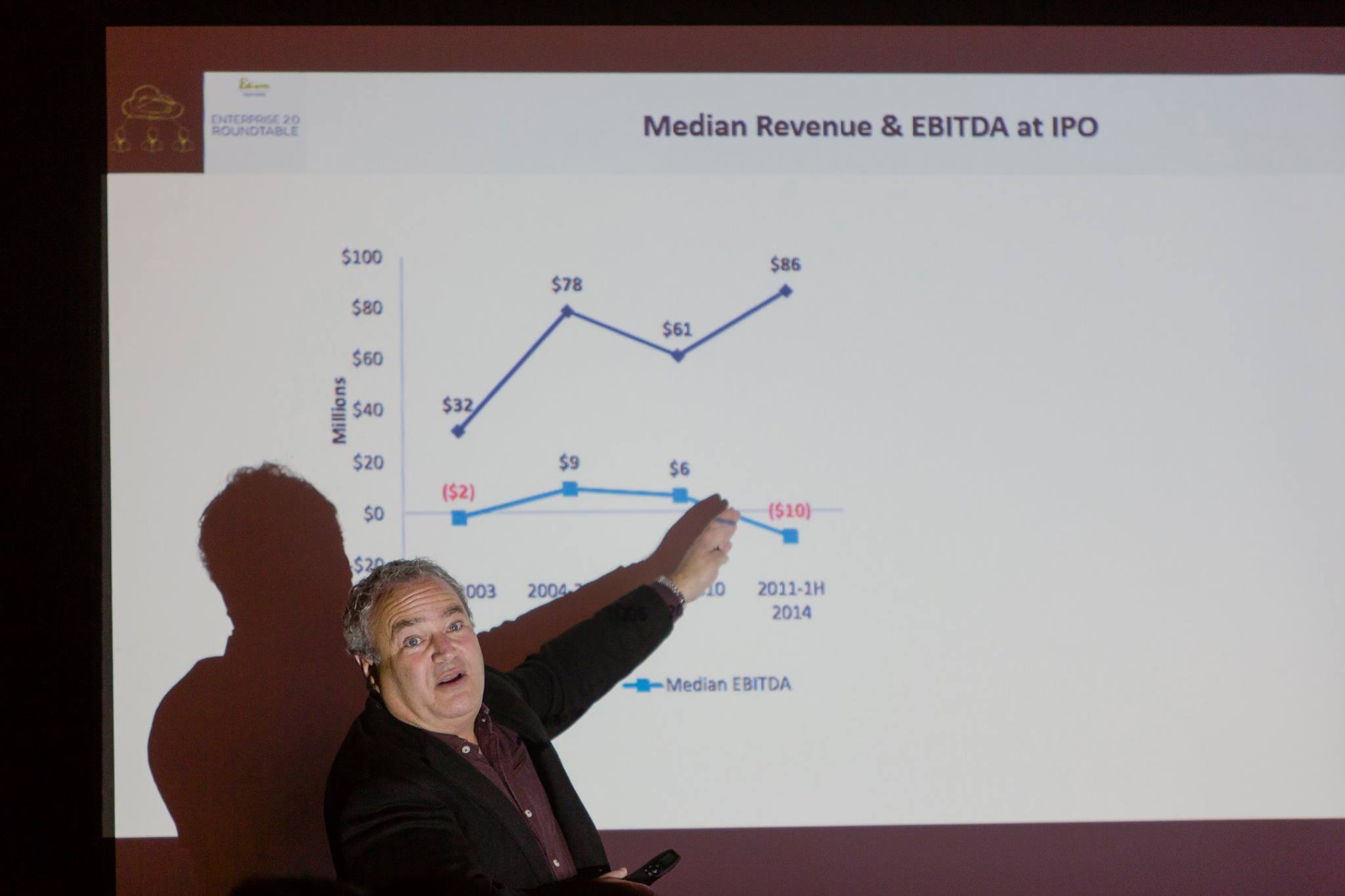 Metrics: "If the numbers are good, everybody loves the strategy."
Our session on Target Operating Metrics was more exciting than one might think. Rick addressed super important target operating metrics that management must be focused on for growing their SaaS business.
The talk was packed full of statistics from analysis of a wide range of sources looking at 66 public companies from 2001-2014 with revenue from $0-50M and average order price of $10K-$1M. Rick gave a thorough analysis of best-in-class metrics for all the important growth data points in a company life cycle. If you don't have a handle on these metrics, you might be in trouble:
Growth rates and capital raised
Gross margins
Sales and Marketing spend
Payback on that Sales and Marketing spend
Numbers behind the numbers: renewal rates, bookings, and R&D spend
The buzz in the room during this discussion was electric. People enjoyed the war stories from Rudman as well as comparison to now huge SaaS companies as they went through their growth stages.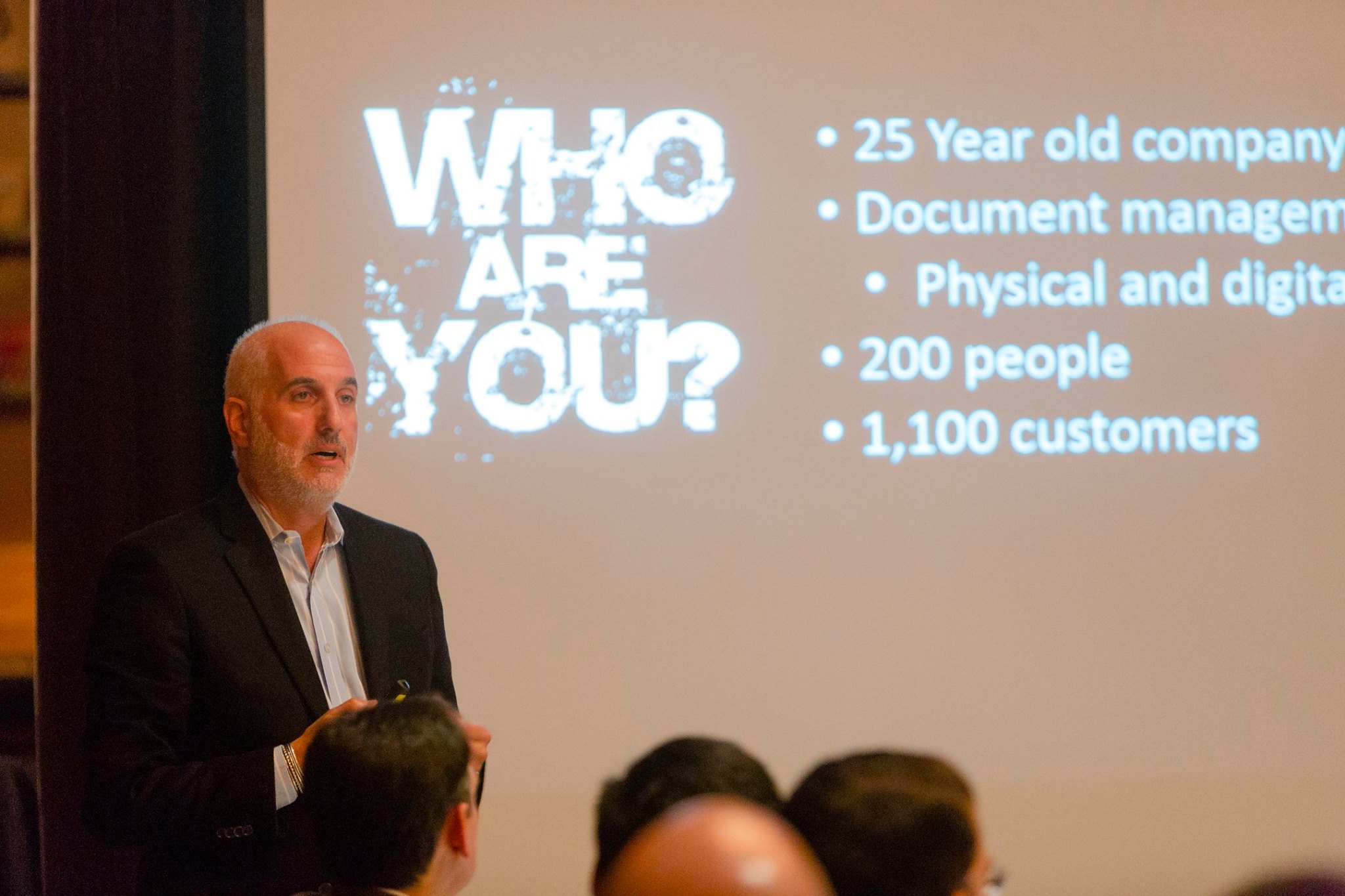 6 Essentials To Get You Through an Exit

Gordon Rapkin, CEO of Archive Systems, rounded out the day with lessons learned from the recent exit process where the company was bought by a large Private Equity buyer.

1. The day you take investment money, you are for sale. Prepare, and have clear alignment with investors about the timing and the reality of your company's situation.

2. Get to know potential buyers as early as possible. Go on a few dates before you suggest getting married. Remember, it is better to be bought than to sell.

3. Put your house in order ASAP – audits, tax, legal, road maps, etc.

4.Don't let the business tank during the sale process. Transactions take time; you are expected to meet or exceed plan.

5. Make sure you have an awesome CFO. The CEO becomes irrelevant; The CFO has to be exceptional.

6. Create a communication plan and be honest with employees and customers.

Hitting your plan (or over achieving) during the sale process is critical. Archive did all this and was successful in getting the transaction closed in mid-December 2015.

Check out more photos of the event on our Facebook page.