I spent my final month as Edison's intern working with the Interactive Marketing team, connecting with new investment candidates. I quickly learned our qualification approach and how to utilize Salesforce, in order to optimize task execution. In fact, Salesforce and I spent almost every day together while working with the business development team, whether it was to sift through reports of investment candidates, add new companies that were discovered through targeted research, or to reconnect with old ones. While my final month at Edison had been a quick change of pace from the nature of my prior work with Marketing and Edison Edge, there have also been distinct parallels illustrating how Edison's effort to align our marketing and investment strategy with our firm's goals have streamlined our deal souricng practice.
I found a recent blog post from Moz insightful. It was on the concept of a focus canvas, a tool used to align marketing efforts with company goals. I took it upon myself to test out how Edison would fit into the template, and all the while, discovered that our firm's differentiation factors and company values were consistently portrayed in both my time with the marketing team and with the business development team. Following is an account of my assignments over my last few weeks with Edison Partners:
The Information
First off, I met with Ryan and David to gain a deeper knowledge of the current Interactive Marketing portfolio as a way to understand the way they view the market and the types of companies they're interested in sourcing.
They kickstarted my research of the market and helped me focus on key trends. My favorite of their suggested resources was Lumascapes, a visual map that sub-categorizes companies operating in the vast, though related, digital market spaces. With this and other resources, I was able to refine my inquiries towards specific industry segments, determined by the team's deep knowledge of the market and the performance history of current and past portfolio companies. A few notable trends in the Interactive Marketing space that I find particularly intriguing center around data
Technology that helps companies harness the convergence of offline data and online data

Predicting mobile consumer behavior (

in the cookie-less mobile age)

with cross-device matching technology


Technologies that surface key business insights through analysis of unstructured data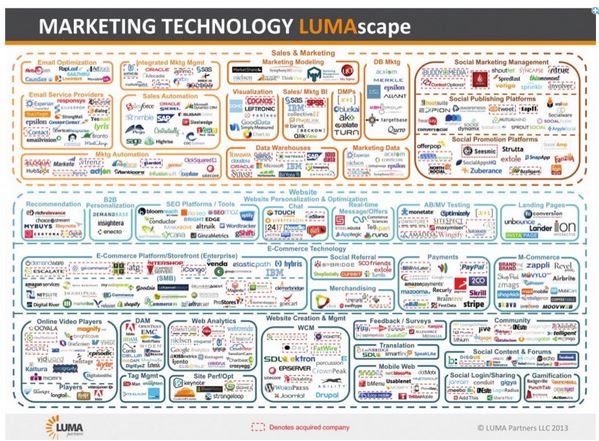 The Inquiry
It was not uncommon for me to sift through dozens of companies before encountering those of qualified interest to Edison. Many of my inquiries were based on history documented in Salesforce, but I would also stumble upon new developments through recent news sources and blog posts. I immediately connected this to my own work just a few weeks back with the Marketing team where I brainstormed search optimization ideas for Edison's blog and website. Strong online presence is so essential for effective communication and networking. So many of our portfolio companies are great at this, and it is a continual focus of Edison's.
Additionally, it is common for our investment teams to build relationships with companies long before they are in the maturity range suitable for an Edison growth equity investment. In fact, on average, Edison spends 33 months getting to know entrepreneurs prior to investing.
With the help of Salesforce, Pitchbook, Linkedin, and external research, I was able to connect with about 200 of the companies we have been tracking.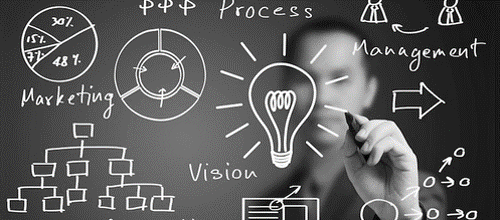 The Introduction
I was able to join David and Ryan on introductory calls to learn how they approached conversations with prospects. By listening-in and eventually joining-in on many conversations, I learned everything from how to deliver the Edison investment strategy pitch to the importance of connecting with the entrepreneur through sharing similar experiences. The Edison Edge story shared in introductory calls showcased how our own sales strategy aligns with our brand and marketing strategies.
During these calls, David and Ryan would often connect with the entrepreneurs by sharing insights about trends, connections, and competitors in the market. Sharing similarities proved to be a strong relationship-building tactic as it is no secret that people love to talk about what they do and what they know best, and are excited when others are genuinely interested as well. To me, this lines up with the value of our Edison Director Network, executives and board directors highly specialized in their respective fields who provide support, mentorship, and board leadership to our portfolio companies.
I also recently had the opportunity to meet Flint Lane, CEO of Billtrust and a member of the Edison Director Network, at a local Startup Grind event. It was enlightening to hear all about his entrepreneurial journey and witness how his candor motivated and inspired so many of the fellow entrepreneurs in attendance. One of the key takeaways of his speech was how crucial it is to build a group of mentors because there are always people who will know what you don't, and will be willing to help you along the way -- because no one can truly do it alone.
The Investment Possibility
Having only spent a few weeks working in business development, admittedly, few of my inquiries surfaced immediate investment possibilities. But I certainly expect for some of my work to surface opportunities that match the firm's criteria and are worthy of further consideration. I will be watching along from the sidelines while back at school.
During my final weeks at Edison, I was also able to accompany Kelly on a visit to one of our companies to conduct a Sales & Marketing Acceleration Assessment, at their request. During the session, we analyzed sales and marketing funnel performance against Edison benchmarks, identified areas of strength and optimization, and helped the team prioritize initiatives. This experience was invaluable and it closed the loop for me, as Edison Edge value-add was a big part of the Edison promise I had been promoting during introductory connections with investment candidates.
The summer flew by here at Edison. I learned something new every day, was pushed outside my comfort zone and have developed new skills that will be most valuable as I move forward in my career. Thanks to the entire Edison team for such a wonderful experience and taking the time to mentor me.