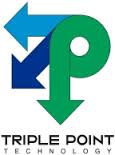 LAWRENCEVILLE, NJ, January 9, 2013 – Edison Ventures today announced that Triple Point Technology acquired WAM Systems, based in Plymouth Meeting, PA. Edison expects to achieve 3X return.
WAM is the premier provider of supply chain planning and optimization solutions for oil and gas, chemicals, pharmaceuticals and other complex process industries. Notable customers are served on six continents, including Indian Oil, LyondellBasell, PetroChina, PTT Global Chemical, Sasol Oil, Saudi Aramco and Solvay.
Ross Martinson, WAM Director and Edison Partner, said, "the three WAM co-founders successfully broadened WAM's scope with innovative solutions to enter new market segments, leading to outstanding financial performance with strong revenue growth and healthy profit margins."

Martinson served on the WAM Board with Edison Director Network Member John Campbell, who advisedmanagement with deep process industry experience, including as co-founder of Marcam, a 12X Edison return and IPO success.
"Ross Martinson, the Edison Ventures team and John Campbell have been wonderful partners and advisers," commented Jack Weiss, WAM co-founder and CEO. "Their strategic and practical advice helped the WAM team anticipate and solve many business challenges."

Edison invested and guided more than 175 private companies, including 45 Enterprise companies. Noteworthy exits include Assessment Systems, Axent, InSoft, Marcam and VirtualEdge. Current Enterprise portfolio companies include Billtrust, Kemp Technologies, MotionSoft, NSi, Operative and VFA. Among 45 Pennsylvania private companies, investment successes include E-Transport, Liberty Technology, Neutronics, Nobel Education, SubMicron, Thermacore and TrueCommerce.

About WAM Systems
WAM Systems delivers advanced supply chain planning solutions designed specifically for process manufacturers. WAM's supply chain solutions are used throughout the global process industry, providing a broad set of visualization, decision support, and optimization tools that address the unique challenges found in managing complex supply chains. The company has an established track record of deploying its supply chain decision support and optimization technologies across a wide variety of process manufacturing markets including polymers, chemicals, CPG, pharmaceuticals, and oil & gas refining. The company and its worldwide partners also provide a full range of consulting, support, training and implementation services. Visit www.wamsystems.com.
About Triple Point Technology
Triple Point Technology® is the leading global provider of cloud and on-premise Commodity Management software that delivers advanced analytics for optimizing end-to-end commodity and energy value chains. The company provides innovative solutions for managing all aspects of volatile commodity supply chains: trading, procurement, enterprise risk management, logistics, scheduling, storage/inventory, processing, settlement, and accounting. Over 400 customers in 35+ countries across industries including energy, metals, minerals, chemicals, agriculture,shipping, consumer products, food and beverage, retail, and manufacturing depend on Triple Point solutions. Triple Point was named a "Leader" in Gartner's ETRM Magic Quadrant in 2009, 2010, 2011, and 2012. The company employs over 850 staff in 15 offices and support centers worldwide. www.tpt.com