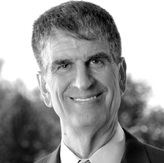 LAWRENCEVILLE, NJ, May 13, 2011 – At commencement exercises with 12,000 attendees, John Martinson was awarded Doctorate of Science degree from Rowan University in Glassboro, NJ. Graduation ceremony honored 2400 undergraduates, 500 graduate students and 2 honorary doctorates.
John was recognized for investment accomplishments, business development, industry leadership and education philanthropy.
Martinson Family Foundation funds and guides over 20 dedicated programs at major universities to advance K-12 instruction in science, mathematics and technology. At Rowan, John sponsors several innovative programs by School of Engineering in collaboration with School of Education. Engineering on Wheels are specially equipped vans that bring best practices to South Jersey schools.
John was former Chairman of National Venture Capital Association and co-founded New Jersey Technology Council. John also has served as director of six trade associations and 55 companies, mostly in healthcare, business software and education. He is a frequent speaker at entrepreneurial programs, venture capital events and technology conferences.
John was named US Air Force Academy's 18th Distinguished Graduate in 2008. He earned MS Astronautics from Purdue and MBA from Southern Illinois.