"Follow your heart, but check it with your head."
Harvard Business School Professor Noam Wasserman kicked off last week's
Edison Director College with the above (his favorite) quotation to set up a discussion of the work he has done over the last 15 years concerning the dynamics of founders, founding teams, and investors.
Professor Wasserman published a book a few years ago on this very topic called, "The Founder's Dilemmas: Anticipating and Avoiding the Pitfalls That Can Sink a Startup," and since, has expanded the data set behind the research to include 6000 startups, 16,000 founders, and 31,000 executives. The core dilemmas explored in our keynote session were choices made at the following five stages of building a business.
When to found - Am I cut out to be a core founder now?

Building the team - Find co-founders or go solo?

New venture hiring - Who do we need on the team?

Beyond the team - Who are the best investors and successors?

Exit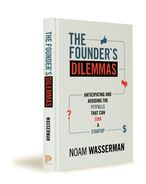 His research shows that emotional "gut" instincts can lead businesses down the wrong path if founders don't step back and "check with their heads" (check assumptions) at each stage. I am going to skip over the first three stages as they are covered well in Wasserman's recent WSJ article, "
How an Entrepreneur's Passion Can Destroy a Startup
" (August 25th, 2014). The audience of founders, executives, and investors in attendance at the Director College found the latter components most compelling (we even ran out of time discussing them).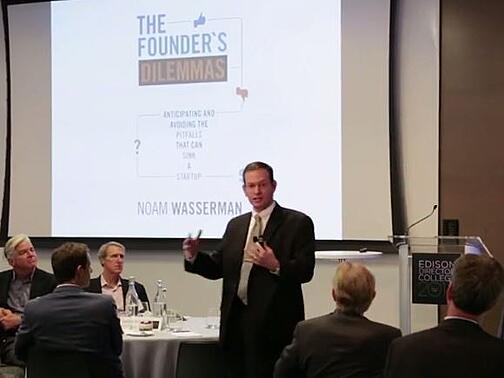 My takeaways from Professor Wasserman's keynote, Founder's Dilemmas, were three-fold, yet with one central theme: Founders must be honest with themselves.
1. Be Honest about Your Goal as Founder
Founding CEOs must ask themselves: What is my number one goal as founder? Maximizing the return from the time and energy poured into the business is an obvious one. And at first, this may seem simple, but sometimes the goal of 'maximum wealth creation' is at odds with maintaining control of the business.
Do you have the desire to become wealthy? Or, do you have the drive to create and lead an organization? A major theme not only from the book, but discussed at the Director College session was the concept of Rich vs. King. Founders don't let go easily; in fact, according to Professor Wasserman's research, four out of five entrepreneurs are forced to step down from the CEO post and are shocked about it. Wasserman stated, "transitions take place relatively smoothly if founders are honest about their motives for getting into business."
2. Be Honest about the Leadership Needs of the Business as it Scales
What is best for the business and its shareholders? When entrepreneurs involve outside investors, it not only means creating a board that helps grow the company, but also turning over a degree of control to the board. It may also mean facing difficult conversations about your own skill sets and when it may be appropriate to seek a successor to take your business to the next level. Founders must be honest about the leadership needs of the business and get comfortable addressing this "elephant in the room." This can be an emotionally charged consideration, but the payoff can be significant. According to Wasserman's research, founders who are able to attract investment partners and professional management as they grow, are more likely to make their equity stake worth almost twice as much as those who refuse to relinquish control.

3. Be Honest about Your Team's Ability to Scale the Business
How are you proactively ensuring the right people are in the right roles across the team as the business scales? A similar question was discussed at this year's CEO Summit Fireside Chat. John Bailye, former CEO of Dendrite, made the comment on what an incredible achievement it is if you've managed to rise as the company rises holding the same title. But, if you havent and are struggling, there is nothing to be ashamed of. You have company DNA, and that is valuable. There should be no sense of failure for not being able to do the job you've been doing for the last three years, because, frankly, it's not the same job. Bailye said, "CEO's need to set the tone in the company so people feel good when they're really not doing as well for the company as they want to or they have...If they can hold a sense of belonging even though they can't hold the same job, I think your company will grow much stronger."
The key to navigating this dilemma is having discussions early and often with co-founders and board members, about key roles, and the best use of time and skill sets of existing resources within the business. The right person for a role in a $0-5 million business may not be the right person for a $5-15 million or $50 million business. Wasserman emphasized that founders must recognize this. Again, asking for feedback and doing succession planning substantially increase equity payoff.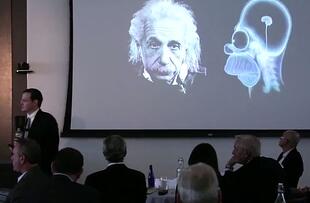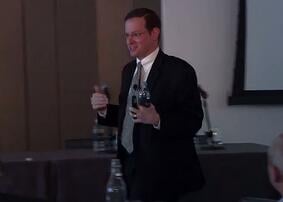 Founders, board members and executives who are proactive about these tough conversations, decisions and transitions tend to be the most successful. During subsequent Director College sessions, we heard several examples from presenting founders who scaled their companies to multi-million dollar exits; some as the CEO (e.g., Vocus' Rick Rudman and Tangoe's Al Subbloie), and others, in supporting roles along the way.
Remember, as a founding CEO, take the time to proactively address your dilemmas and, in doing so, be honest with yourself -- checking your heart with your head.