There's a revolution underway in the enterprise.
Social, mobile and cloud have created a consumer revolution, and now corporations are following suit, investing in new ways to reach, engage and equip consumers (employees). IT is evolving to enable companies to become Real-time Enterprises.
IT spend is tracking to increase 300% over the next 5-7 years. That might seem like a surprise since CIO budgets are already large and growing, but consider that only 20% of the world's workers have access to technology. The largest industries like oil/gas, construction, and manufacturing spend 2-5% on IT, and ultimately, the competitive use of technology will determine the winners and the losers in every sector. This large curve of technology adoption is also fueled by four very big drivers.
Cloud, Mobile, Big-Data and Security are sieging the enterprise. We call these barbarians at the gate. Why?
The enterprise is still early in Cloud application and infrastructure adoption with only 10-15% of companies having migrated core business processes from internal systems.
Data continues to explode and due to the sheer volume, must be used strategically.
80% of enterprises believe Mobile increases productivity and 5 hours of productivity are added per week using mobile. Yet less than 15% enterprise apps can be accessed via mobile devices.
Cyberattacks are up 400% and IT is spending about $70B on Security.

These four trends impact customers, employees and just about every business process -- they'll have as large (or larger) an impact on corporations then the adoption of mainframe, PC rollouts, fiber buildout, databases or desktop application markets combined.
With the widening opportunities for enterprises to become more efficient, consumer-centric, and secure, following are four key technology areas where we think lightening will strike and a new field of market-leading companies will be built.
1. Ambient Computing
Ambient Computing (aka IoT) represents the growing connectivity to all that is around us. Software and solutions are needed for how to tether, capture, analyze and manage connected devices, in reliable, resilient, scalable ways.
2. Data Management
Managing the Data explosion in the enterprise remains underserved. There's a long list of software products to manage the IT stack ---- networks, storage, applications, databases etc. There aren't products that focus on managing the Data that is created, travels through or is stored in the IT stack. New applications are required to understand the data demographics, speed, rate of change, and rate of access, in order to enable data to be relevant to the corporation.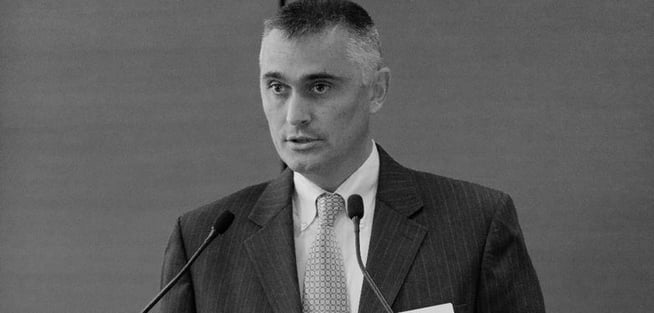 3. Mobile Applications
Mobile Application Middleware is a missing link to enable enterprises to develop, deploy and scale mobile applications. 30% of Fortune 5000 are building mobile apps, but they are being built one by one, with custom coding, which is not scalable nor maintainable. A mobile application server platform is needed, where apps can have a common framework across corporate departments and use cases.
4. Security
On the Security front, the reality is the corporate perimeter is leaky, with too many entry-points and end-points. Perimeters are meant to be broken, see the breaches in the headlines, and protecting the core once attackers are inside hasn't been successful. Security boils down to securing the data layer itself. Products are needed to enable enterprises to configure, control and command the data to wherever and whomever needs to engage with it.
The Enterprise is going through a revolution over the next 5-7 years, fueled by four major drivers, and we are excited to continue to invest behind these trends. Edison's long track record of investing in enterprise software spans across 90 companies we've backed with $375M from our funds. We bring know-how to build market leaders and a broad network of over 70 experienced software execs to partner with emerging companies on their journey.