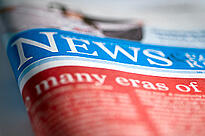 LAWRENCEVILLE, NJ, February 28, 2012 – Edison Ventures is pleased to announce the final closing of Edison Venture Fund VII at $249 million. Limited Partners include pension funds, financial institutions, endowments, family offices and fund of funds.
Edison VII is off to a fast start, already investing $55M in 10 portfolio companies. The portfolio delivered outstanding performance in 2011 with 50% revenue growth and current fair value rising to 1.4X investment cost.
The firm's strategy remains consistent with prior funds. Edison makes initial investments of $5-10M in technology companies with $5-20M revenue run rate. Edison invests up to $20Mfor expansion, acquisitions and shareholder liquidity. Edison is normally the lead and first institutional investor in its portfolio companies. Investments focus on four technology sectors with an emphasis on Software as a Service (SaaS) and recurring revenue models. The initial Edison VII investments are:

Since its founding in 1986, Edison Ventures has invested in 186 companies and completed 127 exits including 17 IPOs. Active portfolio includes 59 companies.
Edison partners with entrepreneurs to offer much more than capital. We provide educational and networking programs for portfolio company management and board members. These programs include Edison CEO Summit, Edison Director College, CFO Network, Sales & Marketing Executive Network, Financial Technology Roundtable, Healthcare IT Executive Forum and Interactive Marketing Network.
Edison is led by Chris Sugden, John Martinson, Joe Allegra, Michael Balmuth and Gary Golding, General Partners. Michael Kopelman, Partner, along with the General Partners form the Investment Committee. Ross Martinsonand Tom Vander Schaaff, Partners serve as Exit Specialist and Analysis team leader, respectively.
Chris Sugden noted that, "Investors were attracted by our proven strategy, team, value add and track record. Edison invests in entrepreneurs and management teams with capital efficient business models that are looking fora business partner to join them in their rapid expansion toward a premium exit." John Martinson, Edison's Founder commented, "We welcome repeat investors and new Limited Partners that value Edison's consistency and experience investing over 25 plus years".
Edison VII Limited Partners include: Advantus, certain funds managed by BlackRock Private Equity Partners, New Mexico Employee Retirement Board, Neuberger Berman, Ohio Capital Fund, Orix, Permal Capital, Phoenix Life and Sentry Insurance.