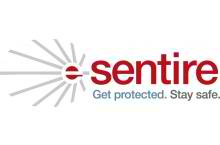 LAWRENCEVILLE, NJ, July 17 2013 – Edison Ventures today announced $5.5 million investment in a $7.0 million total financing round in Ontario, Canada based eSentire. Existing investor VentureLink joined Edison in the round. The proceeds will be used to increase sales and marketing, expand product development to address markets beyond financial services eSentire combines behavior-based technology with seasoned security professionals to provide a unique managed services offering. To date, the company has focused exclusively on serving the financial services market, specifically hedge funds. With Edison's investment, eSentire will continue to penetrate the hedge fund sector and, expand into other markets.
Lenard Marcus, Edison Principal who led the investment noted, "eSentire's behavioral based technology and focus on monitoring the network continuously enables the company to provide advanced cyber security. We were most impressed with the company's focus on 24/7 network monitoring and tracking employee behavior. Many companies have learned that their greatest threats come from internal, "trusted" staff. Companies across all industries require a solution such as eSentire's given the heightened threat of cyber crime and the advances hackers have made."
eSentire's CEO J.P. Haynes stated, "eSentire is a rapidly growing company with a unique value proposition. We are excited to have Edison on board. In additional to the financing, their understanding of the marketplace and deep network will enable us to accelerate our go to market activities and add depth to the product and executive management team."
Sentire will join Edison's Enterprise 2.0 investment sector which encompasses enterprise software, cloud computing, SaaS applications, storage systems and data analytics. Notable exits include Best Software, ETransport, POMS, and Visual Networks. Other recent investments in this sector include CallCopy a provider of contact center software and KEMP the leading provider of application delivery and control software to the small and medium business segment.

About eSentire, Inc.
eSentire is the de facto standard in advanced threat solutions for the hedge fund industry based on core IP upon which their business succeeds. eSentire is recognized by the security industry for re-inventing information security by protecting core assets from within the client-network. eSentire solutions are based on proprietary behaviorbasedmitigation technology coupled with the vigilance of our Security Operation Center (SOC) experts. eSentire delivers real-time threat detection and mitigation on a 24x7x365 basis now known as Continuous Monitoring as a Service (CMAAS). eSentire secures alternate asset management firms with a combined AUM in excess of $1.2 trillion USD. eSentire's global client base also includes IP-based industries such as technology, extractive industries and legal. For more information, please visit http://www.esentire.com.