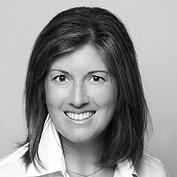 Lawrenceville, NJ, June 12, 2014 – Edison Ventures today announced it has appointed Kelly Ford as the firm's Chief Marketing Officer and Partner. Ford, a 20-year veteran of emerging and established companies, brings deep experience in creating market categories, building successful marketing organizations, and developing strategies that grow Software-as-a-Service (SaaS) businesses. In this newly created role, Ford will be responsible for the Edison Edge value-added services platform. She will advise portfolio companies utilizing Edison's Sales and Marketing Acceleration Program, which emphasizes building scalable marketing machines that deliver differentiated products, market presence and strong pipelines.
"Capital is just the beginning of the entrepreneurial journey for CEOs and their teams," said Chris Sugden, Managing Partner of Edison Ventures.
"At a time when Edison is redefining what it means to be a growth capital partner, it's essential we add operating expertise to our team to complement our industry sector expertise. Kelly's experience building successful, scalable marketing operations and identifying high-growth markets is a great asset as we continue to find ways to help our entrepreneurs build market leaders."
In her most recent position, Kelly served as vice president of marketing at SundaySky, the creator of personalized video, where she built the marketing organization and led growth initiatives resulting in 3X year-over-year growth. In addition to her time at SundaySky, Ford led marketing at Operative, an Edison portfolio company, and LivePerson (LPSN) where revenue increased from $50 million to $100 million during her tenure. She has also held leadership roles at Oriel, an online marketplace for handmade wines; Groove Networks (acquired by MSFT); and IBM.
"I am delighted to join the Edison team and feel privileged to collaborate with such an impressive group of investors and company builders," said Ford. "The firm's enduring track record of success is due to its expansive network, deep domain expertise, relentless focus on execution, and belief in a holistic approach to growth acceleration that goes beyond capital. I look forward to building upon Edison's strong foundation."