We hear from our CEOs and their teams that what they value most about Edison events are the interactive roundtable discussions. Our 2014 CEO Summit did not disappoint in this regard, as we held a series of "sausage-making" rapid-fire, 30-minute roundtables focused on key topics driven
by the 90 CEOs and Edison Director Network members in attendance. Chris Sugden and I facilitated the topic, Own Your Market, with John Bailye, Jeff Canter and Medhi Teranchi leading three respective sessions focused on market leadership and channel strategies.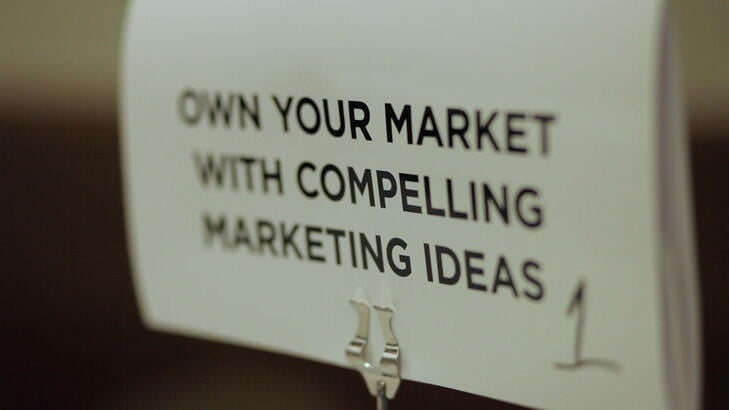 Following are the key nuggets that stood out for me during these sessions:
Stay humble. John Bailye, former Dendrite founder & CEO, highlighted the conundrum of striving to be recognized as a market leader by the market at large, trumpeting a market leadership message to the internal workforce, and all the while, taking a more humble approach publicly. He noted that, often times, industry analysts can anoint market leadership positions with "magic quadrant" placements, but the key is for companies to own their market message and positioning. So, rather than declaring victory to your prospects and customers that you are the market leader, take a more intelligent approach through behaviors that are differentiated and communicate true value add. James Green echoed John's point and described his team's success with cleverly leveraging notable industry influencers to discuss relevant market dynamics at Magnetic events. These events draw potential customers for the company and its brand benefits from alignment with other market-leading brands. Good stuff.
Enable direct sales to make your indirect channel a force multiplier. Channels done right can certainly be an accelerator of market leadership. Uptivity CEO Jeff Canter shared how he effectively integrated channel sales into a pre-existing direct sales model, where his sales reps maintained, grew and were compensated on account relationships, and partners provided and were compensated on the services. With compensation being the primary challenge in making channel sales work, Jeff advised his peers to avoid the temptation to compensate channel sales at a substantially lower rate.

There's no half-way in channel sales. NSI CEO Medhi Teranchi is a strong proponent of building channels for long-term momentum for the business, and as such, advised other CEOs against "dipping your toe into the channel." It's black and white: Your business either invests in the channel, or goes direct. Reps may continue to be involved in most, if not all, deals (as John Becker indicated they are at Sourcefire) and must work to partner with the channel. Likewise, Marketing spend must be allocated to support the channel, including special programs for the top performers.
Great discussion and debate from all CEOs involved. All in all, participants acknowledged that every company will claim market leadership, so the key is to own your message on your terms and appear humble in the market. Likewise, channel sales can be a strong lever to owning your market and driving enterprise value. Of course, developing a thriving channel business will not be without stumbles and pitfalls, but if the product is strong and the channel is truly supported, there will be a higher likelihood of success.