At our 29th Annual Meeting in October, we brought our Limited Partners and members of the Edison Director Network (EDN) together for a few days of updates, networking, and fun. Additionally, we invited our EDN members to break away for a few development sessions tailored just for them.
As part of this director development, Kelly Ford moderated a panel on how to diagnose a company's sales and marketing problems at the board level before they truly become Problems. Our panelists, Al Rossini, former EVP Sales, Tangoe; Marianne McDonagh, former CMO, inContact; and Bob Farrell, former CEO, Kewill know a thing or two about the topic.

The overarching theme of this panel was identifying and managing risks related to sales and marketing before they become real issues.
As a baseline, the panelists shared their expectations of Sales and Marketing leaders in board meetings:
Use of shared, standardized vocabulary -- an expression of objectives and results -- making for efficient communication, and ensuring consistent coverage and interpretation of scorecard-like material, aside from each quarter's shiny objects, e.g., latest big deal, customer event, product launch.
An articulation of where demand is coming from
A deep understanding of pipeline dynamics
A handle on who and when to hire
The ability to convey how return is being measured and when it will be realized
Assuming these five expectations are met in each board meeting, board members have a strong basis for identifying potential issues. Using these as a baseline, our panelists cited the following big items that they look for:
1. Alignment.
Signs of alignment (or misalignment) between Sales & Marketing and/or these functions and others in the company:
Is Marketing presenting alongside Sales? g., Marketing can't be promoting a TAM of $3B, and then do a hand-off to Sales to explain why they are only producing $2M/quarter.
Are there shared goals and interconnections throughout buyer journey?
Is there overall go-to-market alignment, particularly with Product Management, e.g., issues getting in the way of closing deals, going live; is the roadmap competitive?
Is there a partnership with Finance, e.g., contract terms & conditions, pricing?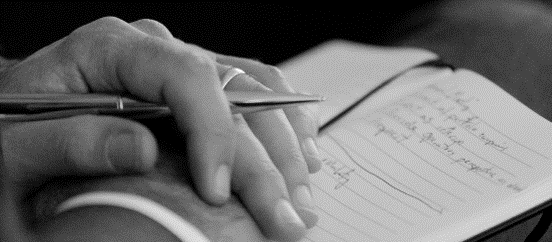 2. Indicators of strength and weakness in Sales & Marketing leadership.
If the answer is yes to the following questions, Sales and Marketing leadership should be in good shape. If not, the board can play a key role in helping the CEO see the development areas and determine when is it time to make a change.
Is the marketing leader sales-driven?
Does the sales leader know what marketing can and should do?
Do both executives appear to be operating effectively across the business? And are they identifying and navigating "white space?"
Do they understand the market and the competition?
Are they focused, asking, "What are we not doing?"
Are they transparent with challenges and what may be holding them back?

3. How deals are getting done?
Who is making the sale? What are the most important roles in the sales process? How is productivity being measured? This is all about repeatability, scale and ensuring the right mix of talent.
As an example, if Sales leaders find themselves consistently cycling through sales talent, this is the sign of a more pressing issue - that perhaps the right profile(s) are not well understood. Painting the ideal salesperson's profile is highly dependent on the unique qualities of the business. For example, if the business sells a low-value product at high volume, then a data-driven sales mentality is king. On the flipside, if what you're selling is a high-value product in low quantities, charisma and relationships are more critical.
As a board member, the potential issues you are aiming to detect are essentially the same ones as your CXOs because you are effectively an extension of your company's executive team. Knowing how to properly support and mentor respective executive(s) within the company - help them see and question things - without actually digging in too deep and doing their job for them should be the goal.

Watch the full session here: