Culture is what your employees are doing when no one is looking. Top companies don't leave their learning and development to chance. They seek out innovative ways to foster a coaching culture that creates consistency and accountability at scale.
In this webcast, Steve Richard will take you through the best practices of sales coaching and share proven techniques your entire organization will want to adopt.
Use metrics as a diagnostic to inform coaching needs

Coach using the observe, describe, prescribe model

Create a positive, productive call coaching culture that reps love while eliminating defensiveness

Foster an environment of self-assessment and peer coaching to ease the burden on managers to do all the coaching

Harness the power of the habit loop to change rep behavior
---
Watch Now
Recording: Click here watch the webinar recording
Webcast Materials:

Download ExecVision's full guide to building a coaching culture.
---
Host
Guest Speaker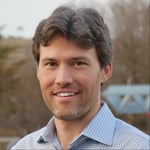 Steve Richard, Co-Founder and Chief Evangelist