Did you know that only 1% of patients account for over 22% of total healthcare spending in the U.S.? Further, healthcare spending in the U.S. is projected to have hit $3.1 trillion, or $9,695 per person, last year.
Within the next five to seven years, the payer, provider and patient will make more healthcare related technology purchases than they did in the last fifteen years. The transformational shift in the US healthcare system, ranging from patient engagement to payment reform is underway as customers (patients) finally enjoy price transparency for what is the second largest cost to a household.
Healthcare is truly undergoing a foundational change. In most hospitals, the clinical information systems for primary care do not talk to those in the emergency room, which in turn do not interoperate with the hospitals PACs system.
Health spending is projected to grow 1.1% faster than Gross Domestic Product per year, and as a result, the health share of GDP is expected to rise from 17.4% in 2013 to 19.6% by 2024. This market is ripe for change, and as more investors enter this market, there will be increased competition for deals.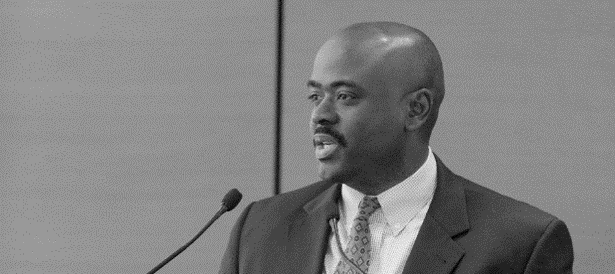 Following are four emerging Healthcare IT trends that get us at Edison Partners excited:
1. Data Proliferation and Availability
Data aggregation and analysis to support providers, employers and payers as they manage high risk/cost populations
Predictive analysis on specific disease states/prevention in real time
Managing healthcare as a business - quality of care; avoidance of adverse events
2. Connectivity Across the Care Continuum
Increased usage of mobile devices as means to monitor/manage chronic disease
Aging population and reimbursement regulations continue to drive adoption of telemedicine
Increased Interoperability needed to get 360 degree view of patient
3. Population Health Management
Full platforms that manage enrollment, critical health information, and progress toward improvement for high risk populations. Patients assume responsibility for health, as there continues to be a shift to risk-based payment models
Reimbursement reform will also increase population health management and telehealth offerings

4. Mobile and App-Enabled Engagement
We firmly believe that mobility is the key to transforming healthcare in the United States, as the proliferation of devices is in the hands of both providers and patients. Mobile engagement is critical for improved chronic disease management, increased patient engagement, and even enhanced care coordination:
Patient Engagement plays a huge role in achieving better outcomes in health care…not to mention decreasing re-admissions. The only way for providers to maintain a connection with patients throughout their care continuum is to engage the patient online and via their mobile device.
Chronic Disease Management: Yes, 5% of the population in the United States accounts for 49% of the spending. This costly segment must be monitored on a weekly basis. Again, mobile provides the best means to send dietary suggestions, reminders regarding ideal medications as well as reminders regarding medication re-fills.
Care Coordination: Finally, mobile platforms enable physicians to engage one another in real-time. Doctors no longer have to wait between patient consults to enter their notes into the EMR system. With mobile platforms, doctors can enter notes into an EMR system in realtime during a consult. They can also capture and send PACS images to one another for review. There are already companies that provide device agnostic mobile platforms that enable greatly improved physician communication.
Interoperability, payment reform, and greatly heightened connectivity across the care continuum will all be pillars of the new digital and patient centric healthcare model. Our goal at Edison Partners is to play a pivotal role in driving this change.