Expands sales and customer success efforts for the energy management services provider


PRINCETON, NJ. (October 21, 2020)—Edison Partners, the leading growth equity firm, today announced co-leading a $7.8 million investment in Budderfly, a Shelton, Conn.-based energy efficiency as a service (EEaaS) provider. The funds will enable Budderfly to accelerate sales amid higher demand for energy savings in the COVID-19 environment. Edison Partners co-led the round with Balance Point Capital, with additional participation from Connecticut Innovations.
Budderfly provides energy savings and utility expense management services for quick service restaurants (QSRs), convenience stores, healthcare, retail, office and other enterprises that are highly focused on energy cost savings. The company's advanced software and Internet of Things (IoT) energy measurement and control devices have earned Budderfly recognition as a Gartner Cool Vendor in IoT Solutions in 2016.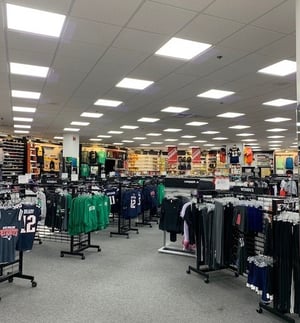 A Budderfly Energy Cloud client enjoys new lights, upgraded HVAC systems, a clean and comfortable environment, continuous monitoring and detailed data reports
"Edison was an investor in two of CEO Al Subbloie's prior companies, one of which returned 10X. Under Al's leadership, Budderfly has created an energy as a service concept that remains unique and holistic. The company is delivering a winning combination of technology, people and process to drive growth, and we're thrilled to help them continue to build leadership in the energy services market," said Gary Golding, General Partner at Edison Partners, who serves on Budderfly's board of directors.


Budderfly's revenue more than tripled in 2019. The company seeks to expand its national footprint, particularly with third-party installers and real estate management companies that have relationships with QSRs. Budderfly will also accelerate sales and marketing, working towards its goal of managing more than $3 billion in customer energy spending by 2027.

"Our no investment, no risk energy efficiency model is creating better-quality experiences for our customers and saving them tangible costs on energy usage. We're grateful to Edison Partners for their confidence and counsel as we expand our energy efficiency solutions nationally and help customers achieve tangible cost savings on their energy spend," said Al Subbloie, CEO of Budderfly.

Edison Partners led the initial $22 million financing in June 2017 and the company raised an additional $55 million in June 2019, bringing the total funding to date to $84.5 million.

In all, Edison Partners has financed and guided more than 235 private companies since 1986. Edison's current enterprise solutions portfolio includes Anonos, All Traffic Solutions, Blue Medora, Bodhala, Bricata, Emplify, ExecVision, Giant Oak, Jornaya, Lawnstarter, Northpass, Overhaul, PathFactory, Predata, Superpedestrian, Suuchi, TripleLift and Terminus. Notable exits in the sector include Archive Systems, Billtrust, eSentire, ItemMaster, InSoft, Kemp, Logfire, Notable Solutions, Operative, Tangoe, Telarix, Virtual Edge, VFA and Zagster.

About Budderfly
Budderfly is disrupting the energy industry by leading the digital transformation of energy consumption conservation through its unique Energy Efficiency as a Service model. With no cost to its customers, Budderfly implements proprietary energy intelligence software, energy efficiency upgrades - such as LED lights, HVAC controls, variable frequency drives, refrigeration controls, and much more - that span more than 20 savings categories. Budderfly creates networks of patented IoT devices that meter and report on all elements of energy use. Together these optimize energy usage at the point of consumption within each facility across the enterprise. Budderfly's ongoing services and proactive maintenance ensure that a building's energy infrastructure never becomes outdated. The result is significant, immediate and progressive energy expense savings, upgraded facilities, and a reduced carbon footprint for its client facilities. For more information visit www.budderfly.com or follow us on Twitter @BudderflyInc.


About Edison Partners
For more than 30 years, Edison Partners has been helping CEOs and their executive teams grow and scale successful companies. The firm's investment team brings extensive investing and operating experience to each investment. Through a unique combination of growth capital and the Edison Edge platform, consisting of operating centers of excellence, the Edison Director Network, and executive education programs, Edison employs a truly integrated approach to accelerating growth and creating value for businesses. A team of experts in financial technology, healthcare IT and enterprise solution sectors, Edison targets high-growth companies with $5 to $25 million in revenue; investments also include buyouts, recapitalizations, spinouts and secondary stock purchases. Edison's active portfolio has created aggregated market value exceeding $10 billion. Edison Partners is based in Princeton, NJ and manages more than $1.4 billion in assets throughout the eastern United States.