As a growth equity investor, we have a unique vantage point on trends through the lens of deal flow and the portfolio companies we work alongside in private markets. Cutting through fancy acronyms and PR statements, we target sustainable trends in growth markets where paradigm shifts in customer behavior are supported with real budget dollars that come behind it. Products that are customer funded [not venture funded] will ultimately win the day.
Similarly, Edison's Marketing Technology & Digital Media industry team focuses on technology and applications that sell into the CMO. If you haven't noticed, marketing has now become a technical discipline for those winning the hearts and minds of customers. But we're still in the early innings of this shift to the marketing cloud within the mid-market and enterprise.
We are bullish on marketing execs becoming change agents and their increasing power and influence within the buyer organization. It's not ironic that this coincides with their ability to deliver tangible results tied to brand performance and revenue growth. In fact, CEOs view digital marketing as the #1 technology area of investment to improve business over the next 5 years. (Source:Gartner and The CMO Club)

This year, roughly $600 billion was spent on advertising globally, and while some size the total industry at more than $1 trillion annually and doubling in the next few years, digital spend is just 32% of that pie, but driving all the growth and innovation. (Source: eMarketer, and McKinsey & Co.)
Daily time spent on Digital and Mobile by consumers (~5.6 hours) surpassed time spent watching linear TV, in itself a $200B industry. Customer insights derived from the real-time nature of digital combined with the power of location derived from mobile are driving performance, not to mention more accountability to CMOs.
We are living in a Marketing Renaissance! But what's driving it?
It is estimated between $20-25 billion of the annual $600 billion in media spend is allocated to technology and software investment…that's only 3-4%. (Source: IDC and Scott Brinker, chiefmartec.com)
Over the next few years, this multi-billion dollar market will grow several multiples higher. This fundamental shift in behavior and workflow within the enterprise is creating white space and major market share opportunities that are up for grabs. And, it's not just the walled gardens of Facebook and Google's search machine who are going to capture this massive revenue opportunity. The modern marketer is taking back control and investment in marketing technology will drive a new crop of industry winners and IPOs over the next decade.
A few sustainable trends that get us fired up about Edison's portfolio and the search for new deal opportunities include Customer Experience, Content Marketing and Mobile.
Customer Experience
Customer Experience is the new battlefield for marketers. Why? Consumer empowerment and device proliferation. Social and mobile give consumers the power to research and take back control of the conversation from brands and the media. With the abundance of devices and channels now present to interact and purchase goods through, personalization is expected at every touch point from brands.
Marketing execs are under intense pressure to engage individuals on increasingly fragmented and unpredictable terms. One of the highest priorities is to step up leadership behind delivering an integrated cross-functional customer experience. Collecting, managing, and making intelligent use of 1st party (customer behavior and purchase data) and 3rd party data (anonymous targeting and rich profiles of your digital footprint) is the prize. CMOs need a golden copy, single view of customers to target and personalize the experience to each individual.
So noodle on this…
Only 3% of CMOs are where they want to be delivering on these efforts. (Source: Gartner and The CMO Club)
This has given rise to a new category of marketing data applications and a driving thesis behind Edison's investment in Fishbowl, Magnetic and Tracx.
Content Marketing
Next up, Content Marketing; a strategic sales weapon if deployed correctly. A recent Gartner survey states funding for digital marketing came from reductions in the sales budget because buyers have changed their purchase journey, and digital marketing activities have replaced some activities previously performed by sales. Interesting and absolutely true.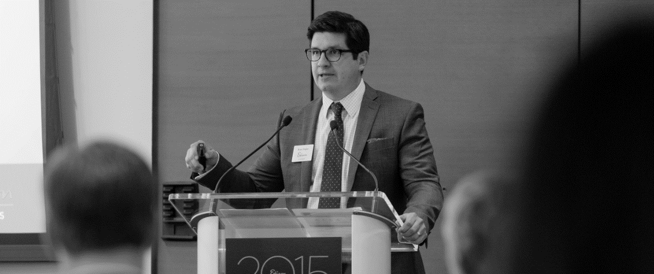 The buyer journey has become non-linear so the traditional sales model has been flipped on its head. In each category of the buyer journey (discover,learn, try, buy, use, advocate), spend is up 50% (Source: IBM and The CMO Club).
Marketing and sales resources need to be dialed in to stay relevant no matter what stage or form factor the prospect is engaged. But the alignment and coordination between buyer signals and your sales org is a really hard problem to solve.
And if you're still warming up to this notion…
65% of buying decisions are now made by prospects before engaging with sales. (Source: SalesBenchmarkIndex.com)

Consequently, the genesis of Account-Based Marketing applications and the power behind Content Marketing platforms are tackling these strategic go to market and enablement issues.
As marketers engage in closer dialogue with consumers across the buyer journey, digital is gaining rapid adoption, but brands need to go from creating a few pieces of high quality content to being in the content business. Brands need to produce useful and authentic content at scale. An educated view across paid, earned and owned channels is necessary. Both iQ Media and Pixability are bringing critical intelligence to major media channel issues.
We also believe visually-based user generated content (UGC) will be core to every modern marketer's playbook. It led to our investment in Offerpop. Along the same virtues, it's why TripleLift solves a major creative issue for advertisers, delivering a better form of advertising at scale. They serve content within ads to improve the value exchange between consumers, publishers and advertisers. Resulting in a better content experience and performance where all participants in the media value chain win.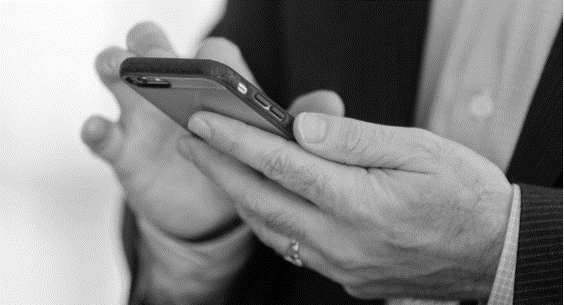 Mobile
Last up, but certainly not least, is Mobile. Mobile dominates every consumption and trend line out there. It is also the single driving force behind the growth in digital becoming a majority of ad spend. But the existing infrastructure that supports our web experience is simply not capable of improving the consumer experience and helping the modern marketer.
There's a simple view and reason why the app ecosystem exists. Users crave fast, native experiences. Think about your desktop experience, it just works…the browser, rendering, speed, etc. Historically the market tried to force-fit purpose-built technology and existing advertising into mobile. Guess what…it is intrusive, slow and broke the user experience. That's where everybody in the value chain loses.
The app experience solved many of these core issues, but created a new set of complicated problems for marketers. Namely, cookies that track you and your behavior on the web don't work on mobile, and consumers essentially become ghosts.
In the mobile marketing industry, this means everything from mobile analytics, marketing automation to connecting online to offline behavior through technology, such as beacons, is up for grabs for a new generation of mobile first tech vendors.
The majority of monthly time now spent by men and women on media is now through mobile apps. Portfolio companies, such as MediaBrix, are sitting at the intersection connecting brand dollars intuitively to user app experiences. But we've just begun to build upon Edison's mobile tech footprint and excited to partner with the next generation of tech companies in each of these swim lanes to drive revenue and brand performance for the modern marketer.