I've looked forward to our annual CEO Summit all year, particularly given this was the first time we've held the event in person in three years (for obvious reasons). And is there a better location to gather >70 CEOs and board directors to learn and share best practices on leadership, communication and teamwork than the US Military Academy at West Point, not to mention, under the event's theme, Mission Certainty Amid Uncertainty – and on Veteran's Day?!
As a newer member to the Edison team with sights on leading in my own capacity in the future, participating in the 2.5-day leadership development experience was invaluable. We had several impressive speakers from Alex Gorsky, executive chairman and former CEO of Johnson & Johnson, to modern day Stoic and best-selling author Ryan Holiday, and several of our nation's most celebrated military leaders. But the speaker who struck me the most is retired Colonel Greg Gadson, who many of you know from his role in the film "Battleship."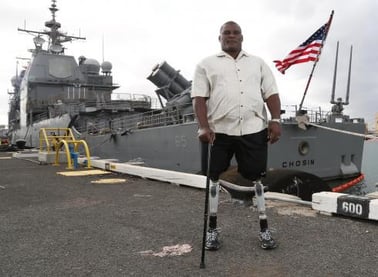 Greg shared his learnings about the value of leadership in the aftermath of a grievous war injury. The attack on his team in Afghanistan came as a surprise, but in a moment of crisis, his team stepped up and made decisions that saved lives. These four key leadership lessons stuck with me the most based on Greg's stories:
TRUST.

The first lesson Greg shared drove home the importance of trust. Specifically, the importance of building and growing a team that you would trust with your life. Know the strengths, skills, and expertise of your team and help them grow where there may be weaknesses or blind spots. While we may not frequently encounter life/death scenarios in our day-to-day work, the lesson here is an important one: trust that you have a team that can perform when it's most important.



EMPOWERMENT.

Centralized decision-making creates unnecessary key man risk, and the key to diversifying that risk is empowerment. Greg encouraged us to imagine a scenario where his team was not empowered to make the decisions necessary to save his life. Taking out the leader would have eliminated the effectiveness of the entire team. He (and likely more of his team) would not have survived the surprise attack. Empowering your organization to make their own decisions and judgement calls mitigates that risk and improves the overall efficacy of the entire team.




ACCOUNTABILITY.

In order to foster accountability, communication is extremely important. Every member of the team should know the expectations... and that needs to travel both ways. The leader should be just as accountable to the team as vice versa, and every member of the team needs to both know and understand that. Everyone should be empowered to make their own decisions, but those decisions need to be "owned."



MINDFULNESS.

Being a leader means being attuned -- not only to the needs of the team, but also to the dynamic needs of the situation around you. Leadership is dynamic and no two days are the same. Your journey is constantly evolving. While you do not always have control over outside factors, a true leader recognizes the control that they do have over their own actions.



Throughout my career, time in business school and in the tech industry, I've come to known tons of different acronyms: SWOT, BATNA, MEDDPICC, ZOPA. I've remembered these through the years, but Colonel Gadson offered new, deeper meaning to perhaps the most important acronym for leaders: TEAM. Because with Trust, Empowerment, Accountability, and Mindfulness, Together, Everyone Achieves More.