There are certain things in business if you ignore you will erode, dilute, atrophy, burn precious cash and then perish. Equally your reputation will be damaged in public. That's Churn. Other than your culture and your leadership, the number one enemy against potential, against scale, against pride and purpose to a successful company in the pantheon of corporate America is CHURN.

In this webcast, Operating Partner Chris Clark and CEO You Mon Tsang discuss why churn is evil, how to fight churn, and how to beat churn.
---
Watch Now
Recording: Click here to watch the recording from webinar.
Webcast Materials:
Blog: In the webcast, we briefly discussed the 8 questions that your organization should ask itself to determine if you have churn. Kelly Ford delved deeper into these questions in her blog. Click here to read Kelly's blog
---
Host
Guest Speaker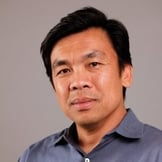 You Mon Tsang, CEO
---