Edison turns 30 this year! Each Friday through year end, we'll be giving you a little blast from the past. True to the Edison Code, this photo blog campaign emphasizes an important fact that here at Edison we are candid -- refreshingly and uncomfortably.
Autumn is here and for our next Edisonian, the cool, crisp Fall air brings all of her favorite things: lots of family birthdays (including her own), changing colors of foliage, football season, and a whole slew of yummy recipes to bake!

Edisonian of the Week: MaryBeth Kelly - Then & Now
Q: You've been at Edison Partners for 2 years now, what's your favorite aspect of working here?
A: The people. Such a fun group and in all honesty, my favorite set of co-workers to date.
Q: Wow that's quite a compliment! Speaking of dates, what is your best memory of the 80s?
A: Ahhh… I loved growing up in the 80's! Playing outside all day long, fun music & fashion, great movies (anything John Hughes & Steven Spielberg). A big event for me took place in 1988 – I traveled to China & Japan with my high school marching band and my eyes were opened to a different side of the world. Such an indelible memory.
Q: If you had an opportunity to interview anyone, who would it be and why?
A: Carl Sagan, because he wasn't just an astronomer, cosmologist, etc..., but I feel he was an extraordinary human being who "got it" and had a wonderful philosophy on the way of The Universe.
Q: If you could go anywhere in the Universe, where would you go? What is your idea of "paradise"?
A: Paradise is anywhere unplugged with my family (namely, the shore). My dream vacation is traveling all over New Zealand, with a couple of days to visit "The Lord of the Rings" filming locations. I also love Tyler State Park in Newtown, Bucks County, Pennsylvania.
Q: What are some of your favorite things to do during your favorite season?
A: Well all three of my brothers and I attended Penn State and we love watching college football or the Philadelphia Eagles. I also love the back-to-school energy for my daughter Ria, and so much of my family has birthdays during this time so I do a lot of baking. I guess you could narrow it down to: Food, family, friends and just a real fun time.
Q: If you're combining football and food I have to ask, what's your favorite tailgate food? Have any recipes worth sharing?
A: Well the best thing I make are buffalo chicken puffs. But I have a real good recipe for yummy apple pie and baked stuffed apples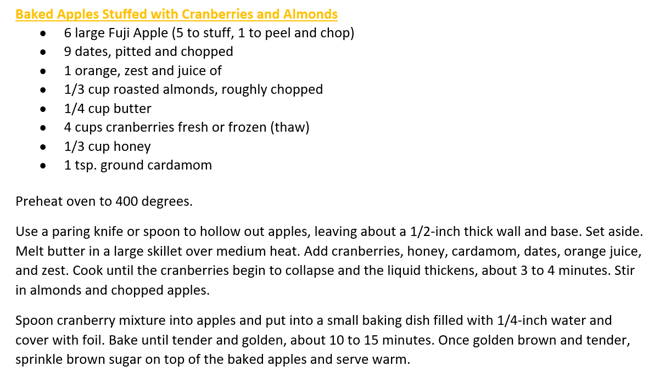 Q: What's the best advice you ever received? From who?
A: My motto is "Just Go with the Flow" – something I learned from my Dad. He also had two other pieces of great advice – trust your instincts and attitude is the difference between an ordeal and adventure.
Q: What is something people would be surprised to learn about you?
A: I'm a healer at heart and am certified in Reiki (energy healing) and help to assist others in healing their ailments. I'm obsessed with NASA (especially the Apollo program of the 60's) space, astronomy & astrophysics. I'm a die-hard Philadelphia Eagles fan, but love football in general and have favorite players across the NFL.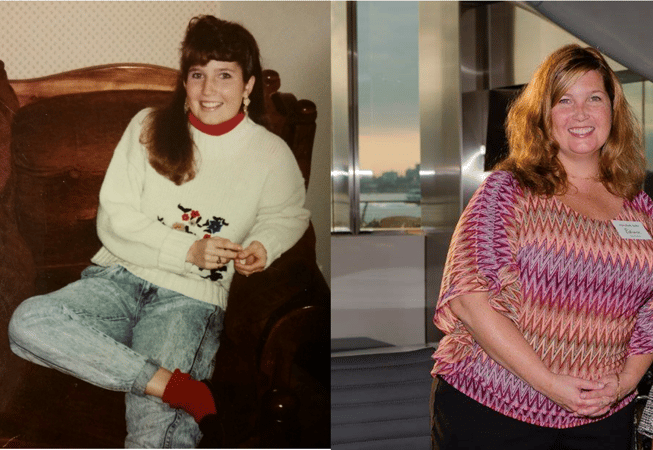 Taken in the fall of 1986 at her best friend's house,15-year old MaryBeth loved to rock a chunky turtleneck sweater and penny loafers, especially one that Grandma Kelly knit herself. Today, MB is still all about fall fashion, colors and energy.
We hope you'll join us on this #EdisonTurns30 campaign. Any and all contributions from our network are most welcome.