Edison turns 30 this year! Each Friday through year end, we'll be giving you a little blast from the past. Remember, per the Edison Code, we are candid -- refreshingly and uncomfortably.
We hope you'll join us on this #EdisonTurns30 campaign. Any and all contributions from our network are most welcome.
What happened in 1986?
If you were lucky enough to be around in 1986, you might recall some of these milestones:
IBM unveiled the PC Convertible, the first laptop computer

Internet Mail Access Protocol was defined for e-mail transfer

The 386 series of microprocessor was introduced by Intel

Human Genome Project launched

Smoking was banned on all public transport including trains, planes, busses and coaches

The popular TV series, Miami Vice, aired for the first time

The Mets beat the Red Sox to win the World Series
And of course, Edison was founded; Edison Ventures raised its first fund of $40M.
Photo of the Week: Gary Golding - Then & Now
Recognize this gent? Gary Golding is the longest-tenured partner having joined the firm in 1997. For those who don't know, Gary co-invested three times with Edison at a prior firm, and when offered to open an office for Edison in the DC market, he took the opportunity.
From an early age, Gary always knew he wanted to work with entrepreneurs. "My dad was an entrepreneur, so this came naturally for me," he said. He noted he had a choice earlier in his career to either become a venture banker or own 4% of carry in a startup venture fund in Pittsburgh. "I decided, because of my background, coming from a family of entrepreneurs, to take the risk rather than work at PNC."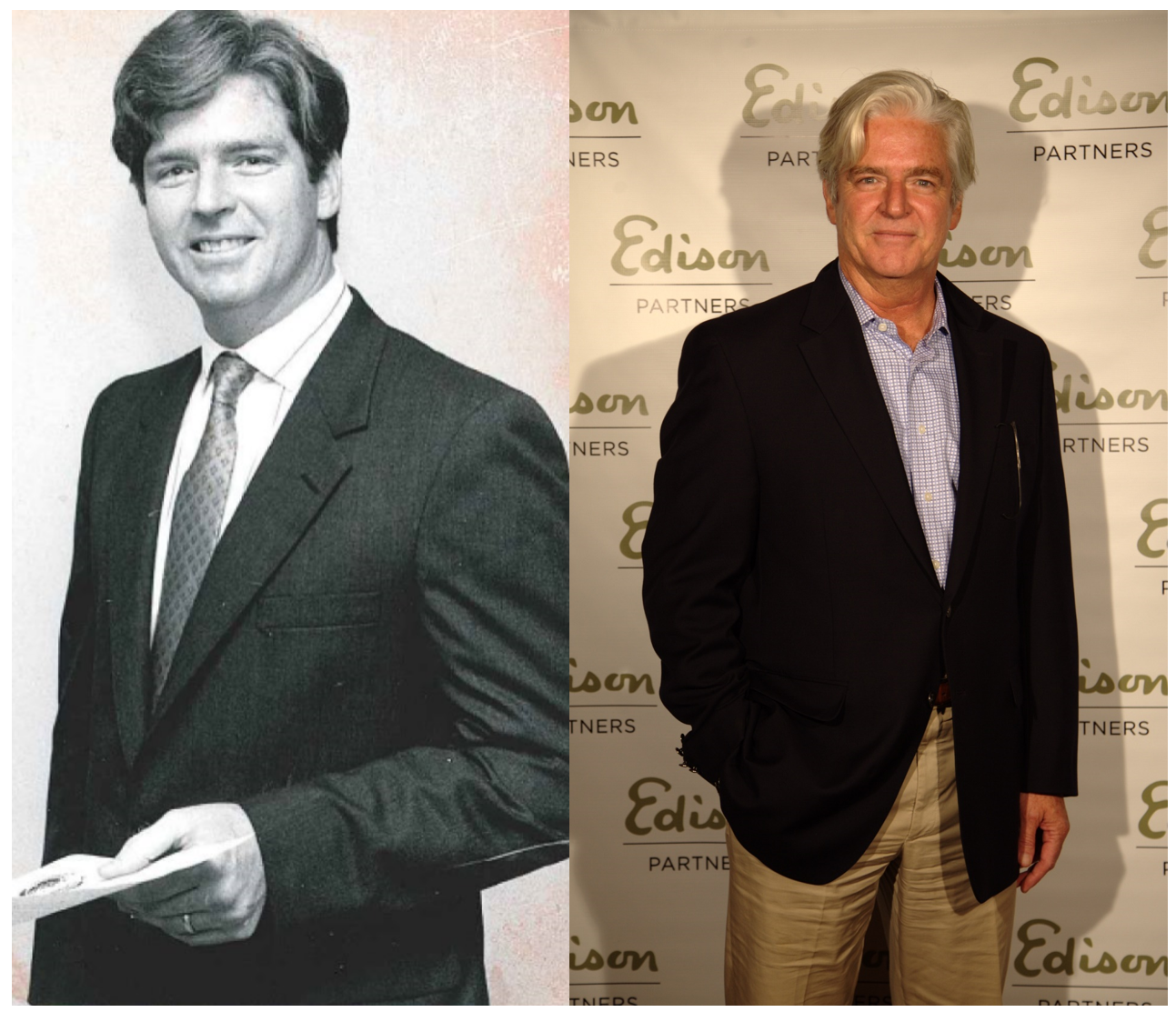 In the photo on the left, Gary is being appointed to the Pennsylvania Securities Commission Entrepreneurial Advisory Council in 1986. Not too much has changed -- except perhaps the color of his hair.
Q: What is the biggest difference you see at Edison now vs. then?
A: The average age of investment professional. There was an older group of partners when I joined in 1997 versus a younger, home grown group at Edison now.

Q: What is your best memory at Edison?

A: The most recent CEO Summit and having the Wounded Warriors join us.
Q: What is your best memory of the 80s?
A: No gray hair... just kidding! My son was born at McGee Women's Hospital the day before I started my VC career. This always reminds me of how long I've been in the industry because it's the age of my son.
Q: What theme song or sitcom character from the 80s best relates to your experience at Edison?
A: Definitely Sonny from Miami Vice! (Hope to have a boat just like him, too.)