Keynote Speaker

:
How Leaders Create Meaning and Wellbeing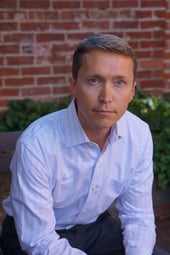 Tom Rath is a researcher and writer who studies the role of human behavior in business, health, and well-being. He has written six New York Times and Wall Street Journal bestsellers over the past decade, starting with the #1 New York Times bestseller How Full Is Your Bucket? In total, Tom's books have sold more than 6 million copies and have made more than 300 appearances on the Wall Street Journal bestseller list.
Tom Rath will share his latest research about how small choices profoundly affect our interactions, daily well-being and effectiveness at work. Drawing on the latest research from business, psychology, and economics, Tom's talk will focus on the most practical changes we can make to create better days for ourselves and others. He will address the importance of meaningful work, the influence of relationships and interactions, and discuss how leaders can create the physical energy they need to be effective role models.