If I had a nickel for every time an entrepreneur expressed enthusiasm for how they had attracted interest from "west coast" investors... Admittedly, as we are a growth equity firm focused primarily on the east coast and midwest, it can be disappointing to lose a deal to a west coast firm. Sure, there's an allure with west coast investors. However, local investors can bring resources, networks and large funds to bear, too -- and with the added benefit of networks that go broad and deep locally, offices in close proximity for easy access, and quite frankly, a better chance at cultural fit.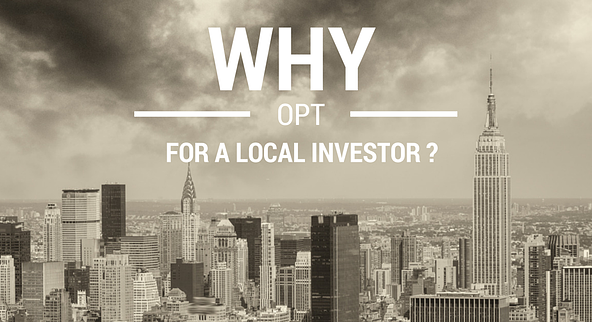 Access to Local Talent
Most firms will mention their expansive, helpful, and easily accessible networks as they work to entice an entrepreneur to take their money. The fact of the matter is that if those large networks are in the wrong time zone, across the country, or more than roughly two hours away by plane, train, or automobile, you're going to be getting advice by phone or email, and be referred to candidates who will likely require relocation packages.
Conversely, a long-tenured local investor will have a geographical footprint that offers increased levels of accessibility for its portfolio companies to leverage its network. When key hires need to be made, a local investor is in a stronger position to tee up a pool of qualified candidates, increasing the pace and reducing the cost of hiring.
Access to Your Investor
No entrepreneur wants to think about the times when your company is or may be in trouble, but in reality – it can happen. The question is, what are your investors going to do and how much are they willing to help you when you really need it. We've found that the level of board member and advisor engagement and effectiveness has a lot to do with proximity. If you've chosen an investor who is on the other side of the country, it becomes a challenge to grab a cup of coffee to strategize how to solve problems. On the other hand, if they are less than an hour or two away, then they are easily accessible and can quickly help you in your time of need. Make sure your VC is committed.
Cultural Fit
There is a certain stigma about people from the midwest (of which I am one). We are polite, honest, friendly, hard-working people – attributes with which I am pleased to being associated. The northeast and the south have their own stigmas. Where you grow up professionally shapes who you are, your work style, your expectations of others, etc. As such, when it comes to entrepreneurs and investors, cultural fit is important for both sides.
We recently heard from Dr. John Sullivan at our Director College on "Aggressive HR and the Bleeding Edge of Recruiting Talent." The same tips for hiring and recruiting talent can be applied to selecting an investor.
Without having the proper culture between the investor and entrepreneur, the boards of directors may disagree and the company can be substantially held back from growing. Making sure interests are aligned early on is an important aspect for both the entrepreneur and the investor. Selecting an investor is like getting married, and selecting the wrong partner can be a disaster. Choose carefully and choose wisely.
Going local isn't just a fad we think about when we go to the farmer's market anymore. It's an important consideration for startup and growth stage entrepreneurs accepting money from outside investors. You have the most to gain from your investor relationships when there's access to local talent and networks, and to board members and other folks at the firm, as well as the likelihood of a positive cultural fit.