Last week, we hosted Edison Partners' 4th Annual CEO Summit. If you were unable to join us, here's what you missed:
Sunday Funday
Several CEOs and members of the Edison team teed the little white ball up at picturesque Galloway National golf course on Sunday before the welcome reception. The team of JP Haynes, eSentire CEO, Jeff Kozloff, Verilogue founder and CEO, Edison's Michael Kopelman and Ryan Zeigler won the 3rd CEO Summit Golf Tournament with an impressive score of 59. But this team was not without its challenges; the least of which was getting lost for 25 minutes. That's right - the group¹s forecaddie could not find nor direct them to the 5th hole. We considered forming a search party when several groups who started after them were finishing their rounds. But they persevered. And their combined handicap of 125+ certainly didn't hurt.
That evening, we all convened for a welcome reception by the indoor pool at the Water Club in Atlantic City.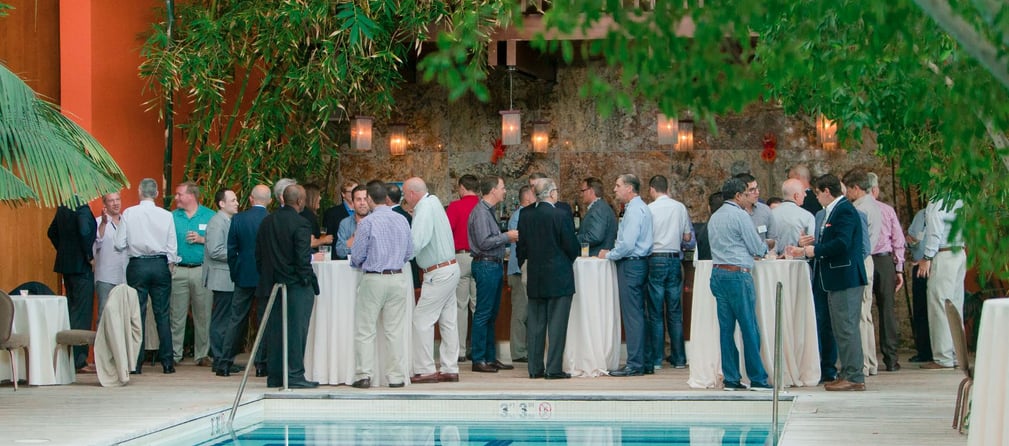 Strategic Agility
We chose this year's summit theme to be: Strategic Agility: Harnessing the Power of Innovation. We believe strategic agility is the key to growth and innovation. Our definition? The ability for companies to stay competitive in their business by adjusting and adapting to new innovative ideas and using these ideas to create new products and services as well as new business models.
If you were asked to define what is strategic agility, what would your answer be? We had the opportunity to pose that question to some people on the streets of NYC. Here's what they had to say:
What is a Tech CEO Anyway?
We also invited the same New Yorkers to contemplate the characteristics of a tech CEO. Our room full of 60 tech CEOs, of course, found the comments enlightening:
Killer Keynote Speakers
David Epstein, author of The Sports Gene - How do elite performers find hidden advantages, and how can similar tactics be applied beyond sports in the hunt for peak performance?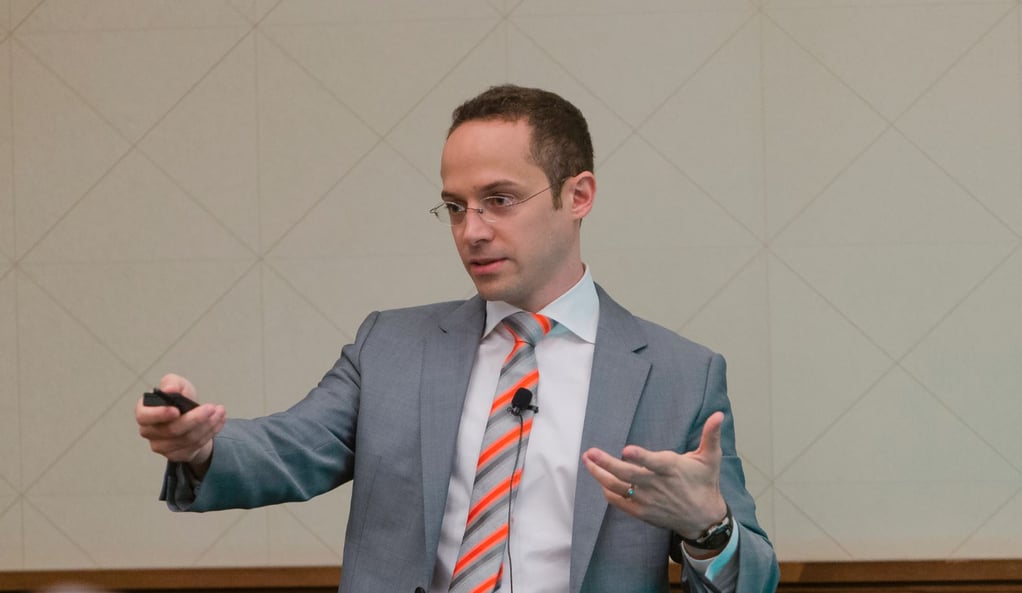 Amy Wilkinson, author of The Creator's Code - What are the six essential skills for injecting an entrepreneurial thought process into your business, jump-starting innovation, and creating a culture that identifies and seizes opportunities that leapfrog the competition?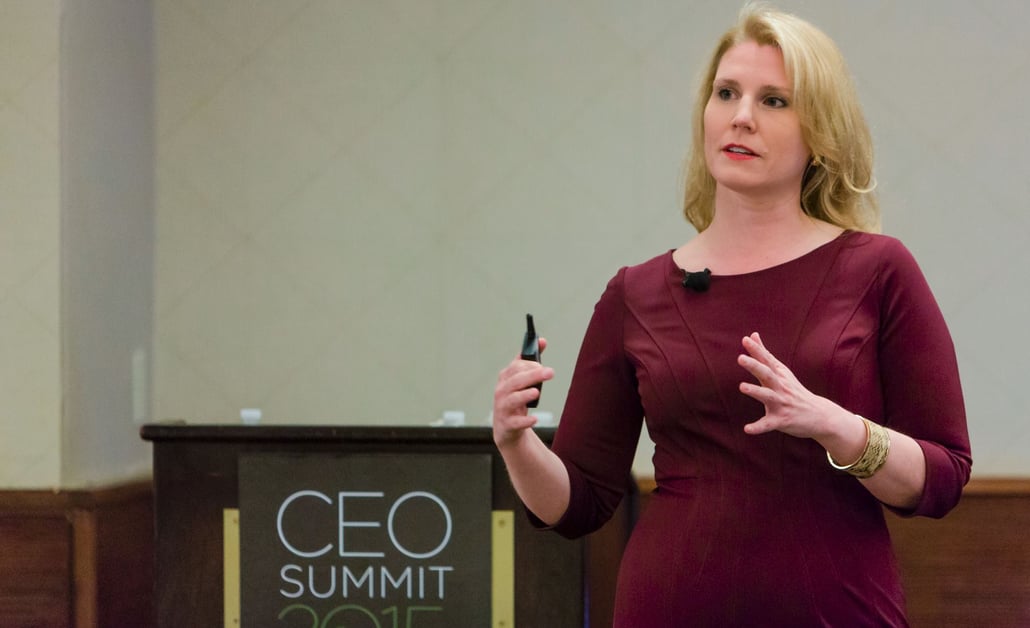 Rodrigo Martinez, Chief Strategist, IDEO - How can design fiction be used for product innovation?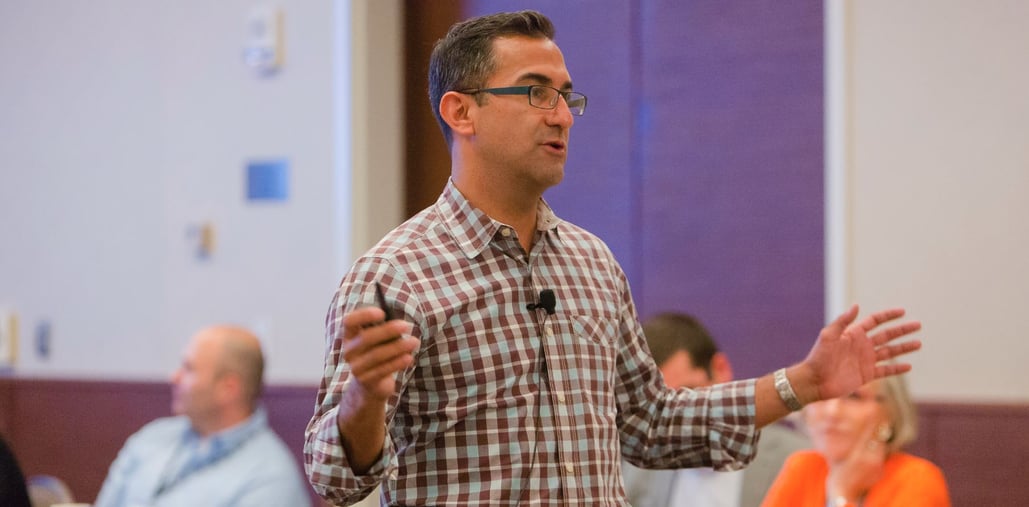 Steve Schloss, Chief People Officer, USGA - How are you building sustainable organizations and leaders?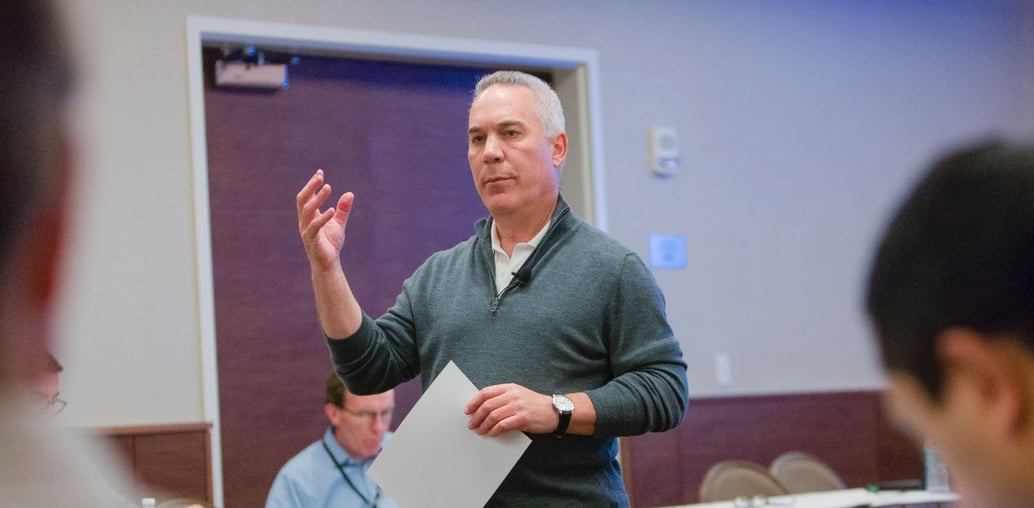 5 Sausage Making Sessions
We covered such topics as: Inspiring Innovation; Financings & Exits; How is your Social Selling?; Are You at Cyber-Risk?; and Your Customer Has Changed Buying Behavior, Have You?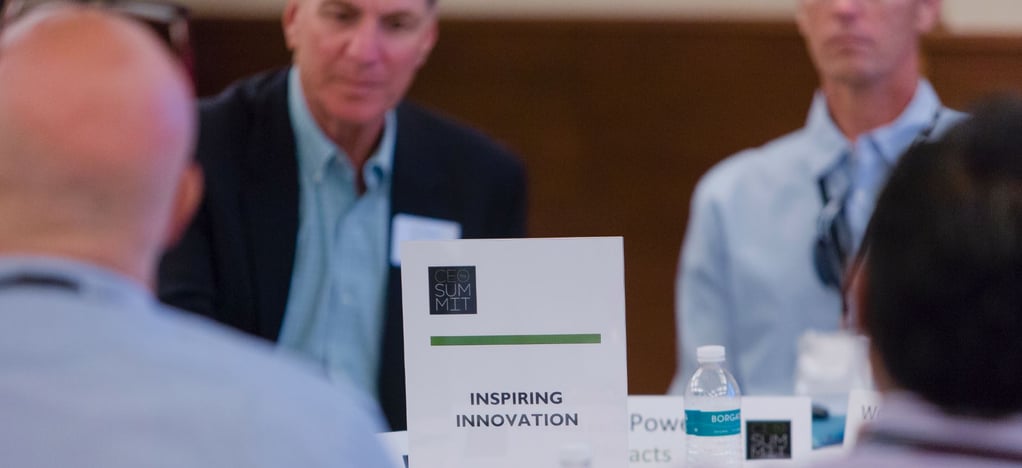 CEO of Tangoe (TNGO), Al Subbloie shows how Sausage Making is done.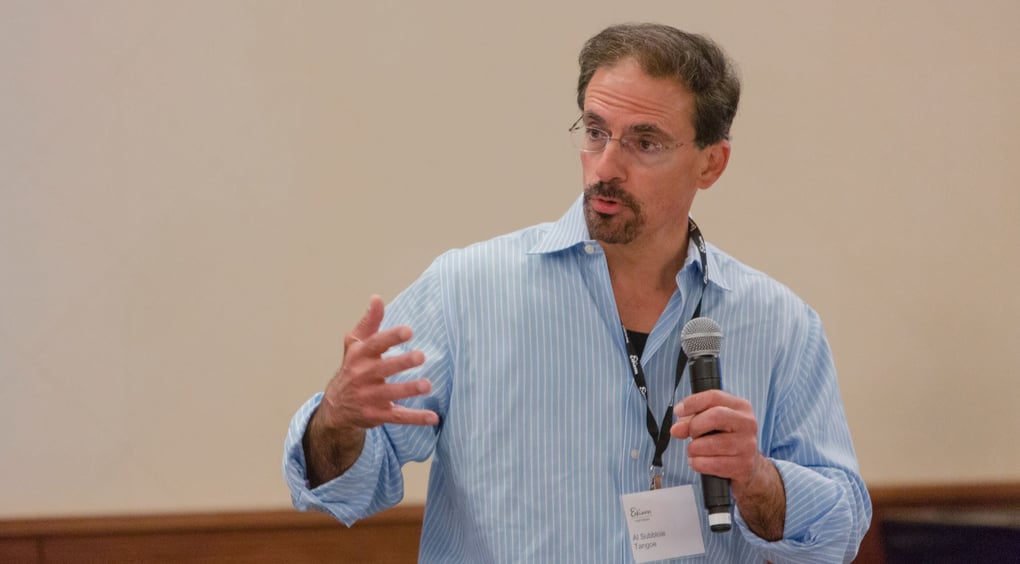 Poker!
Despite strong performances from the Edison team (er, namely Chris Sugden), Verilogue CEO Jeff Kozloff took home the trophy...and the cash.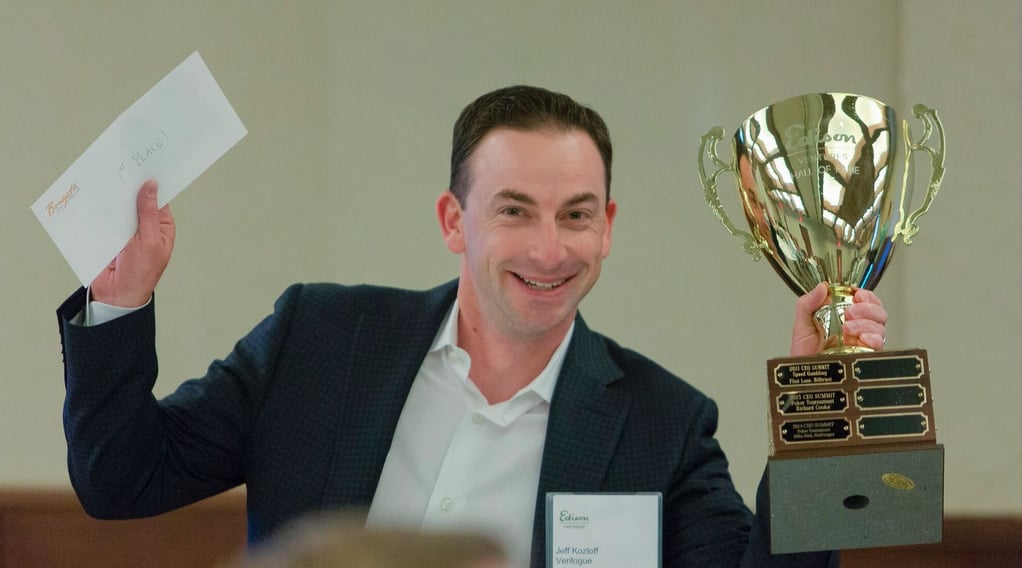 Stay tuned here on the Edison Blog for full session recaps, takeaways, and more videos over the coming weeks.