We recently held our 11th Annual Financial Technology Roundtable in New York City. Our friends at UBS were nice enough to open up their spectacular space to more than fifty folks in the Edison portfolio and other leaders we admire across the financial technology landscape. For our friends that didn't have a chance to attend, here's what you missed: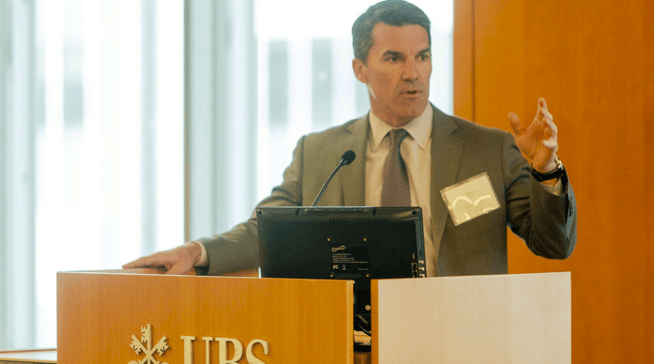 After some introductory remarks from UBS' Charlie Buckley and Edison's Michael Kopelman, we kicked off the day with a panel discussing how large financial institutions approach the subject of technology procurement, especially as it relates to compliance and increased regulatory scrutiny. Panelists included Scott Ross (Executive Director of IT and R&D, UBS), Adam Honore (CEO, MarketsTech), Paolo Pelizzoli (Head of Archicture, Broadrige) and Rob Cornish (CIO, International Securities Exchange). While much of the conversation centered around how "cloud is king," the other main topics of discussion included:
1. The impact of heightened regulatory environment
Punch line: imposing a significant cost on institutions and slowing down their own pace of innovation. Creating a significant opportunity for companies and technologies solving related issues.
2. How earlier and growth-stage companies can break into organizations of this magnitude
Punch line: avoid the never ending "POC of death" by ensuring you have the right internal champion for your product (as opposed to the highest-ranking or quickest). Also, the bureaucracy is unavoidable; don't expect things to move quickly.
3. Blockchain Transforming FIs?
Punch line: blockchain has massive potential but is overhyped at the moment. While potentially transformative over time, the idea that it abruptly displaces legacy systems entirely is a bit far-fetched.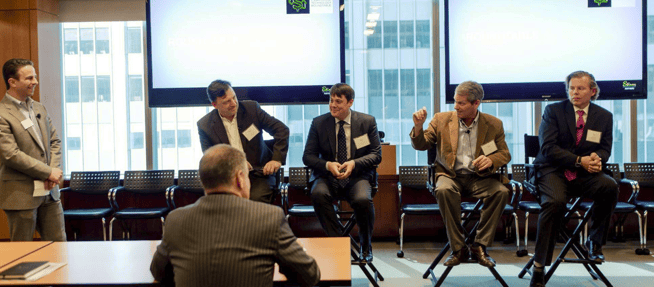 After wrapping up our first panel, we shifted gears a bit from a more institutional FinTech topic to discuss emerging trends in alternative lending, which featured our own Marc Glazer (CEO, BFS Capital), Kerri Damm (Head of Partnerships, Square Capital) and Tom Kunz (SVP, PNC Financial Services). The main points consisted of:
1. Competitive landscape in alternative lending
Punch line: attendance at LendIt (the premier alternative lending event) has jumped from a few hundred to a few thousand in just a couple of years. Market is rife with "me-too" players.
2. Health of market (i.e. what the hell is going on?!)
Punch line: macro-environment (in terms of SMBs and consumers) relatively healthy; no major spike in delinquencies. However, capital markets for non-bank lenders have tightened. Massive potential with innovative underwriting models, but currently underperforming.
3. Regulatory challenges
Punch line: industry under microscope due to the emergence of the CFPB. Non-bank lenders need to stay in front of potential issues (especially around lending through partner banks). If you work with banks, you'll be regulated like a bank.
4. International opportunities
Punch line: opportunity is massive abroad, but expansion is tricky. A satellite office in a different country is like a whole different company and can't be run the same way. Intricate details of a foreign market require a top-notch team to maintain a smooth operation.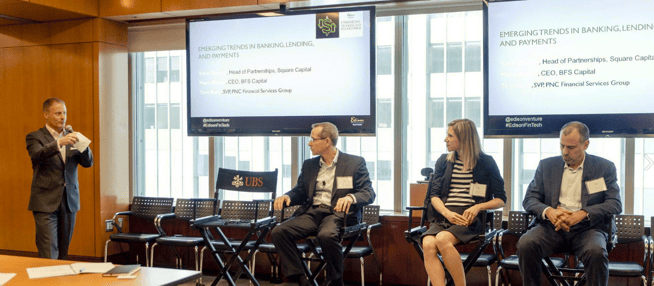 We wrapped up with a Success Story from Todd Roberti(CEO, PHX) who gave an excellent keynote about the highs and lows on the path to an exit. And in Edison Roundtable fashion, we concluded the day's festivities with networking and some well-deserved cocktails at Mastro's Steakhouse.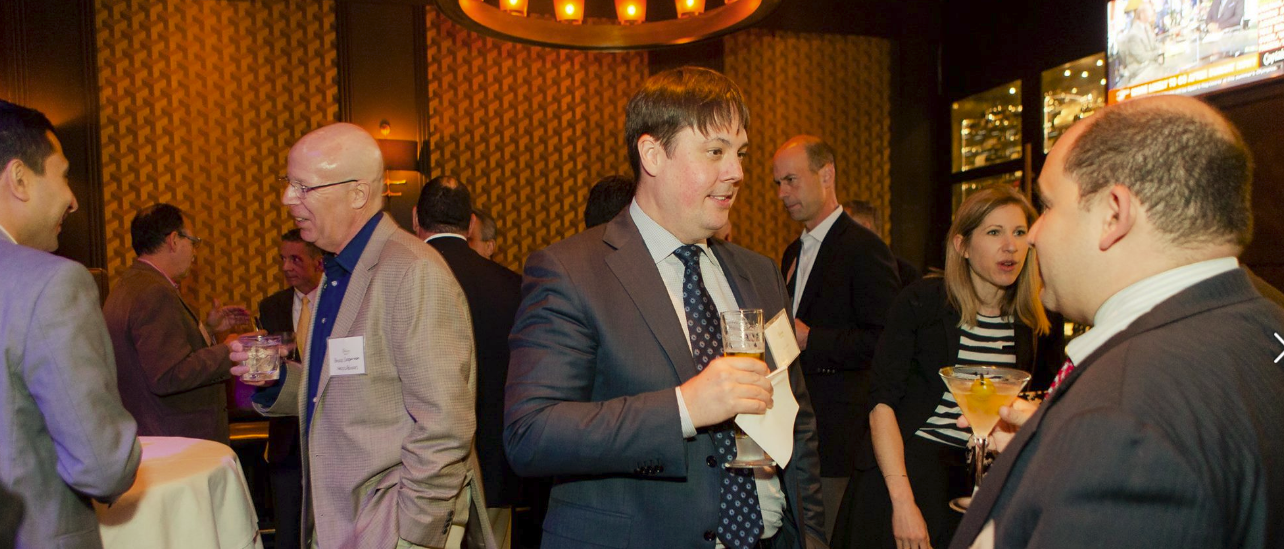 Check out more photos from the event here.
We hope to see you at next year's event!