During our recent CEO Summit, I was fortunate to moderate three sausage-making sessions focused on making acquisitions an effective engine for company growth.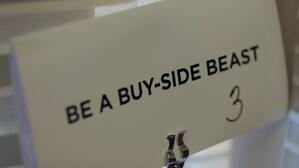 My own experience with M&A on the buy side comes from my three Edison IV portfolio companies, Vocus, Tangoe and Liberty Tax (each of which completed successful IPOs, generating 10X+ returns for Edison IV investors). Vocus completed seven acquisitions, including four while a private company. Tangoe completed 10 acquisitions in five years, including four while a private company. Liberty Tax made an acquisition while private that allowed them to enter the online tax preparation space.
I was joined by three moderators, who each took a unique approach to leading their respective roundtable discussions:
1. Tangoe (NASDAQ: TNGO) CEO Al Subbloie profiled a consolidator strategy.
2. Former Oxford Health Sales VP and Checkpoint HR Chairman Kevin Kill lead with a cautionary tale on preventing M&A from disrupting the core business.
3. Former eTransport and TechRX CFO, and now co-founder and CEO of PCN Closings Pritam Advani discussed using M&A as a strategy to quickly build market dominance.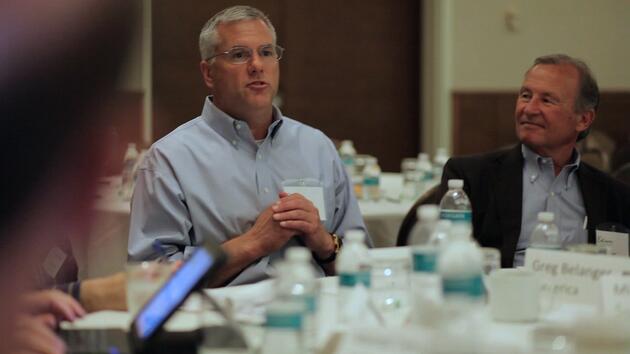 There were seven pearls of wisdom from these sessions that I believe can help CEOs and their teams become buy-side beasts:
1. Keep an eye on slower-growth competitors. If your company has emerged as the dominant growth company in a market and the product is sticky enough that customer takeaways are difficult to effect, buying up slower growth competitors in order to secure customer growth is an effective strategy. At some point, those disparate technology platforms need to be migrated to the newest technology in a single platform.
2. Read Five Frogs on a Log. Educate yourself and your team about what to expect as you begin to make acquisitions. In 2011, Mark Feldman, author of Five Frogs on a Log: A CEO's Field Guide to Accelerating the Transition in Mergers, Acquisitions and Gut-Wrenching Change, spoke at our CEO Summit. This book is a favorite of Tangoe CEO Al Subbloie's, and was cited by several participants as providing an important blueprint for them.
3. The CEO can't do it alone. Most frequently, the key acquisition team is the CEO plus CFO, Business/Corporate Development and HR executives. The distraction risk is high once the group of executives involved grows larger than that. One CEO's point of view was unless the buy-side team involved has a unified set of answers after due diligence, then it should consider walking away from the acquisition, rather than disrupt business for a broader group of the organization.
4. Partnerships can lead to M&A. The larger your company is, the clearer the market map or landscape becomes. Embracing ongoing dialog with competitors and vendors in adjacent markets or technologies is good practice. Utilize your HRIS system and LinkedIn to identify employees or contacts who can help in building these relationships.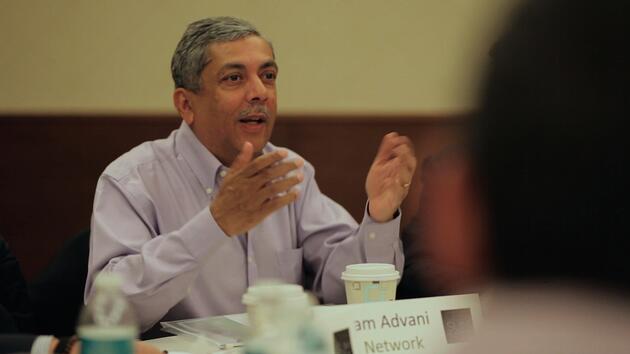 5. Have an open mind. Open mindedness and acceptance toward acquired executives, employees and culture can offer surprising benefits. One CEO's current VP of Sales and VP of Operations came from acquired companies, and he emphasized how the integration process often enables young leaders in the company to gain valuable next-level experience.
6. Test drive new board members. If the terms of an acquisition include the addition of board members from the acquired company, consider holding a mock board meeting to watch the interactions among the individuals and test for rapport and synergy.
7. Don't get caught up in hope. It is easy to overestimate revenue synergies and growth rates while underestimating costs. Deals that are successful are grounded in strategic benefit and cultural fit. Spend time evaluating what has made your business successful to date and try to leverage those activities within acquisitions.
With growth being such a critical factor in building company value, making acquisitions can be an effective way to boost growth if CEOs plan ahead and build an effective mechanism for evaluation and integration.