Join Eileen Covey, Edison's Director of Finance & Operations, and Tim O'Connor, SVP at USI Insurance Services for Part 2 of the Risk & Compliance Webcast Series. Part 2 of the Series continues to focus on protecting your assets, but approaches it from the eye of the buyer and what they may require during diligence in an exit process. The key is to avoid the fire drill.
In this webcast you will learn more about:
What the hot button issues are in today's market and how to prepare yourself

How to mitigate exposure prior to an exit process by anticipating purchase agreement runoffs and coverage during a change in control

Executive and Employment Liability

Reps and Warranty coverage

What buyers look for in terms of insurance coverage
---
Watch Now
Recording: Click here to check out the webcast recording
Materials: Click here for the attached guide on Director Liability Loss Prevention in Mergers and Acquisitions.
---
Host
Eileen Covey, Director, Finance and Operations
Guest Speaker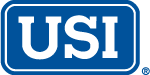 Tim O'Connor, Senior Vice President, Executive & Professional Risk Solutions
---