Last week, Dave Nevas and I attended the 2014 IMPACT Capital Conference in Philadelphia, a long-standing venture conference on the east coast, which Edison actually helped launch 20 years ago.
The event was kicked off by a panel titled "Investment Insights from the Top VC Hotbeds," where panelists were supposed to share insights on how the Philadelphia region is an interesting place for deals. We were eager to get these outside views from the panelists, which consisted of three investors from Boston, one from D.C., one from New York City, and one from the Bay Area. It struck us as odd that none of the panelists had completed an investment in the Philadelphia region...?
So what did Dave and I hear from the panel?
The Philadelphia region doesn't have enough great companies, nor great entrepreneurs, to justify their 70-minute train ride or flight down from NYC or Boston.
That it was nice that Philadelphia has an abundance of top-tier universities and the fastest-growing population of millennials anywhere in the country, but that if you really want to find talent you need to be in Silicon Valley or NYC (or wherever their firm happened to be headquartered).
That the right metric to measure success of a company is its ability to raise lots of capital at a high valuation. Unless you raise a $4-5M seed round, followed soon after by a big Series A at a high valuation, you are not a "player." We have different views on capital formation strategy, which are addressed in this blog post…
These messages repeated and dissected over the course of an hour discussion. We couldn't disagree more.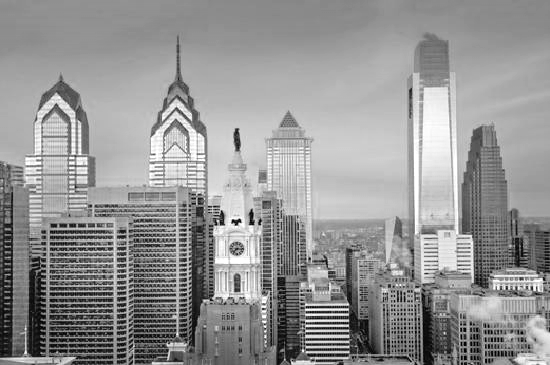 The Philadelphia region is actually a great place to build a company. We know this because Edison has been investing in companies in the area for nearly 30 years and takes pride in investing locally and improving the local tech ecosystem. We've invested 44 companies in Pennsylvania with terrific returns. In the last two years alone, we have delivered great returns from Philadelphia investments, including Fiberlink (acquired by IBM), Verilogue (Publicis), Cadient (Cognizant), VirtualEdge (ADP), and Octagon (Accenture). Our portfolio companies have created scores of millionaires, who have, in turn, started or invested in their own new startups. Success begets success, and the ecosystem in Philly is vibrant and growing.
Many of our successful entrepreneurs and executives participate in Edison's Director Network, our group of 250 "rock stars" that serve on our portfolio company Boards. Their advice and contacts get propagated to our 50 active portfolio companies through the Edison Edge, our value-added services platform. They participate in our annual executive summits (CEO, CFO, CTO, Sales/Marketing) and industry roundtables (Fintech, Healthcare IT, Interactive Marketing, Enterprise 2.0), and support our Advisory initiatives with Edison's Kelly Ford. This community is powerful and cuts across state boundaries. It helps our companies based in NYC, Boston, Atlanta, Cleveland, Florida, Chicago and, yes, even Philadelphia.
Successes from other venture backers like Boomi and eCount made it in Philly. Current leaders like iPipeline, Monetate, RJ Metrics, Solve Media and Curalate are based here – and, oh by the way, have attracted big investment rounds from other out-of-town firms, such as OpenView, August Capital, TCV and NEA. We assume these investors thought the trip to Philly was worth the effort...
There is a local groundswell of support from the community in Philly; Accelerators like DreamIt, GoodCompany and Project Liberty get companies mentoring and resources early in their lifecycle. Local groups like Philly Tech Meetup, Philly Startup Leaders, and Benjamin's Desk provide the peer support startups need to thrive. Large local tech companies like Comcast & SAP are actively engaged with the ecosystem, and our friends from firms First Round, MentorTech, Osage and MissionOG drive the early stage financing environment.
So, while we always appreciate hearing different views, we thought it important for entrepreneurs – the folks that are actually making stuff happen – hear the other side of the story. Curious to hear your thoughts on the subject. Comments most welcome below.
Follow us on Twitter - @makopelman & @dnevas