One of the advantages of working with a diverse portfolio, as we do here at Edison, is that we see a broad spectrum of ways that companies "don't quite get it right" as they drive for growth and scale. While mistakes will make for a painful journey at times, these pains offer important lessons to other companies and CEOs as they navigate the sometimes uncertain waters of building a high-growth business.
Avoiding these three common landmines should minimize your business' pain along the journey.


1. Bringing your ego to the party.
The company is not you. It is the product of the hard work of an entire team who has sacrificed countless hours with family and friends to make something out of nothing. Raising big rounds of capital, moving to swanky offices, and hitting the road on the speaking circuit can be important steps to success, but don't confuse personal goals with shareholder ones.
For example, raising lots of capital helps fuel growth, but also pushes back the goalposts for what the company needs to achieve to reach success. Great offices and a high-profile CEO can help attract top-tier talent and raise the company's profile, but also ramps up burn and can put the leader of the business out of commission for days.
While all of these might feel like great achievements as an individual, they may or may not be the right things for the business. As one of my favorite founders likes to say, When thinking through questions like this, you should take off your CEO hat and put on your imaginary Wall Street equity analyst hat. Does the decision really drive value for all shareholders, or does it make you want to lay into the CEO on his next earnings call?

2. Hunting whales and ignoring the cows.
It's easy to get seduced by the allure of the customer who can drive $1M in annual recurring revenue to your company (who wouldn't want that?). However, as you start down the road with them, you realize there are 15 layers of approval to get through and months of internal lobbying by your deal sponsor just to get a shot to pitch.
Even if you get the nod, if IT needs to be involved, getting through them is going to take forever, and technical integration is a slog. Your sales reps are distracted by thoughts of their big payday at the end of the year, and every conversation revolves around the big deal. In the meantime, the rest of the pipeline gets scant attention (who cares about the $100K deal when $1M is just around the corner?).

Then it happens - you're at the one yard line with your most strategic customer, when your deal sponsor jumps ship to a competitor and the whole project is put on hold. All of a sudden your quarter, if not year, is blown and your CFO is looking at a big hole where cash was supposed to be for the rest of the year.
Don't let this be you. Maintain account discipline in your sales organization and ensure that there is a steady layer of grind-it-out wins running beneath your strategic account activities. They're not the flashy, company-changing wins, but they drive cash to the bottom line and pay the bills.

3. Hiring for the brand name or rolodex.
It's easy to fall for the seemingly stellar candidate with a string of brand name tech companies on the resume. And its true, this can be a great indicator of success, but it's not the only thing, and should be weighed in comparison to all of the other attributes of a candidate.
Too often, we see these candidates struggle – they are not accustomed to the pace of a high-growth company, or to being scrappy and functioning with limited resources. They have trouble adapting to a culture with (hopefully) few politics and very flat org structures. If they are sales leaders, they may quickly burn through their gold-plated rolodex, but not have the skills to do the grunt-work to build up a pipeline of new names.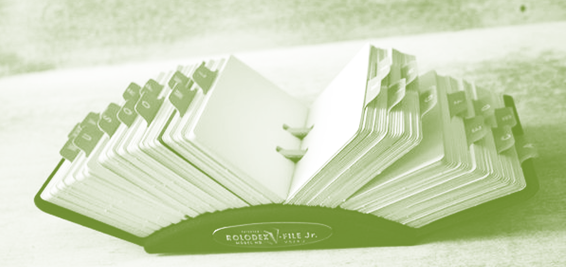 All that said, these candidates can work out great – you just need to make sure you are completely candid on what the job experience will be like once they are aboard. Let them disqualify themselves if the fit isn't going to be right – you'll both be better off in the end.
Another hiring hack: look for the candidate that has the big-co background, but has already done a stint in a growth business (before or after big-co). This is the ideal profile for many – they've built up their network and skills at a top tier company, but are fully aware of what life in a startup requires and won't be learning on your dime.
As mentioned in a recent post, 5 Strategies To Help You Scale Growth, growing your business is about establishing models and designing your organization in a way that easily scales in order to generate consistent revenue growth. Bear these landmines in mind as you do this.