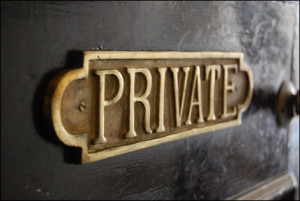 According to a recent WSJ article, "Billion-Dollar Companies Staying Private," there appears to be new evidence that even large companies are electing to stay private longer. The key question: Why?
The article cited 24 deals that took place in the private market – at valuations over $1 billion. This made the first half of 2014 the largest gap on record between venture rounds and IPOs for billion dollar companies. My view is there are three major reasons why this may be occurring:
1. Large funds have the capital and appetite to hold out for a bigger return. Many times these, financings are from existing shareholders who know the company well and can deploy more capital into the already-proven company. As long as private investors are willing to provide more liquidity through investments in pre-public offerings, founders are able to remain innovative without worrying so much about their personal capital constraints. This allows the investors to maximize their IRR, deploy even more capital, and possibly lower their risk.
2. There has been an increase in funding growth, even if it is at an operational loss. This trend can be seen even at early growth stage investment firms. For example, a firm such as ours may invest in a company to fuel rapid growth typically by expanding sales and marketing. Private investors are more apt to allow a company to grow their revenues because they believe they can put more money to work. Moreover, they believe enterprise value will be greater due to the free market's valuation based on revenue rather than EBITDA growth. Obviously, outliers like NFLX and AMZN exist, but being a small publicly traded company can sometimes throw a wrench into a company's momentum.

3. Private companies are avoiding the headache of being public. It is no secret that being a publicly traded company comes at a cost: regulatory compliance, increased public visibility (good and bad), and even the potential loss of control (remember Steve Jobs had been removed from Apple's management team before he went back). From an investment standpoint, it is important not to distract a high-growth company with an IPO filing during critical growth stages.
This isn't to say a company should never go public – most of the billion dollar companies from the WSJ article likely will. Strong reasons for going public still exist; one of which is access to cheap capital so you can outflank your competitors and grow faster with less dilution. However, when companies do go public, it is common for founders and private investors alike to be stuck in lockup provisions. This can create a delay in the liquidity event, but it can also give a company the ability to move to the next stage in their growth strategy. I, for one, look forward to observing the changing appetite of large institutional investors to see if holding out for the bigger return pays off.